Prince Harry's book beats Obama's book – sells 1.4 million copies on first day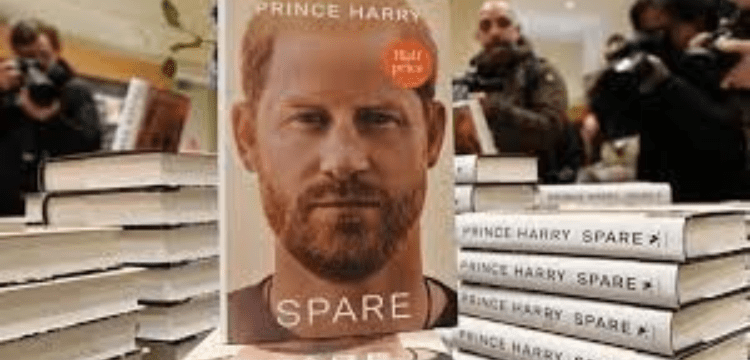 Spare, Prince Harry's autobiography, sold 1.4 million English-language copies on its first day in the UK, US, and Canada, according to publisher Penguin Random House on Thursday
.
The sales figures come as the first opinion poll since the memoir's release revealed that Harry's popularity in the UK has continued to fall. The attention-grabbing book was released on Tuesday, along with four high-profile promotional interviews with the prince.
Among the revelations were Harry's claim that his brother, Prince William, physically assaulted him in a row in 2019 and that the once-close brothers begged their father not to marry their mother, Queen Consort Camilla.
The 38-year-old former soldier also revealed that he killed 25 Taliban during his time in Afghanistan, prompting outrage from military personnel and the Taliban. Although portions of the book were widely leaked, its contents have continued to dominate airtime, newspaper and online pages.
In a statement about the sales, Random House Group president and publisher Gina Centrello stated that Spare was much more than a celebrity memoir.
"Vulnerable and heartfelt, brave and intimate, Spare is the story of someone we thought we knew, but now we can truly understand Prince Harry through his own words," she said. "Based on these incredible first-day sales, readers clearly agree that Spare is a book that demands to be read.
Spare was published in 16 languages worldwide and was released in print and digital formats simultaneously in North America by Random House US and Random House Canada, as well as in the United Kingdom by Transworld.