Poland to send new batch of aid supplies to Türkiye.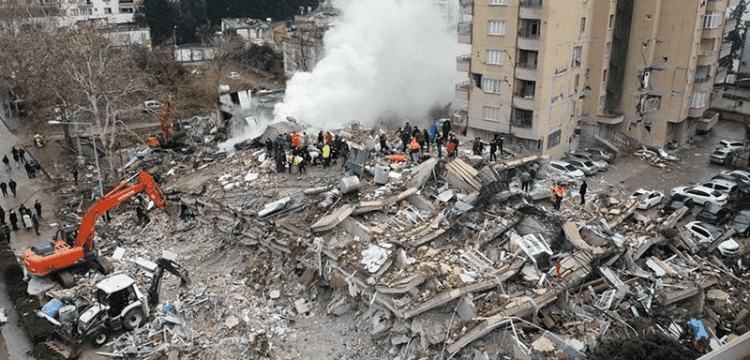 Poland will send a new batch of aid supplies to quake-stricken Türkiye, the Turkish ambassador said Tuesday. Cengiz Kamil Firat told Anadolu that Poland had dispatched a rescue team as well as a field hospital with medical equipment, doctors and nurses to Türkiye.Firat expressed his gratitude to Poland for its swift and generous assistance and said that on Wednesday, all of the Polish teams will return and they plan to welcome them at the airport with banners and flags to show their appreciation.
"The rescue team served in the province of Adiyaman and rescued 12 of our citizens. We are truly grateful to them. All of the Polish teams will return tomorrow, and we would like to welcome them with banners and flags. We want to thank you," he said.
He also said that Poland will send three trucks of aid including generators, blankets and winter tents from its strategic reserves as well as some medicines requested to the quake-hit regions.At least 35,418 people were killed by two strong earthquakes that jolted southern Türkiye on Feb. 6, President Recep Tayyip Erdogan said on Tuesday.The magnitude 7.7 and 7.6 tremors were centered in Kahramanmaras and struck nine other provinces – Hatay, Gaziantep, Adiyaman, Malatya, Adana, Diyarbakir, Kilis, Osmaniye and Sanliurfa.
More than 13 million people have been affected by the devastating quakes.Several countries in the region, including Syria and Lebanon, also felt the strong tremors that struck Türkiye in the space of less than 10 hours.