Lionel Messi's World Cup trophy holding picture is the most-liked Instagram post ever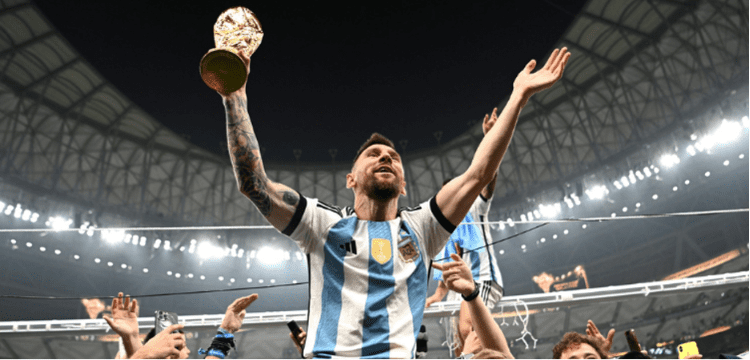 Lionel Messi's World Cup trophy holding picture is the most-liked Instagram post ever
The most liked Instagram post of all time is now a photo collection by Argentine player Lionel Messi. Within hours of being released on social media, the pictures of Messi and other Argentina players celebrating their 2022 World Cup victory received over 67 million likes.
Facebook and Instagram are owned by Meta, whose CEO Mark Zuckerberg stated on Tuesday that Messi's post has "already received the most likes in Instagram history."
Argentina defeated France in Qatar to win the World Cup in a thrilling final on Sunday. For team captain Messi, who declared that this would be his final World Cup game of an extraordinary career, it was the pinnacle of success. He received the Golden Ball as the competition's top player after scoring two goals in the championship game.
The most liked Instagram image prior to Messi's post was of a regular brown egg. With over 57 million likes since its posting in 2019, it has surpassed the previous record, which was held by reality personality and cosmetics tycoon Kylie Jenner.