Iran accuses Israel on drone attack, retaliation threat.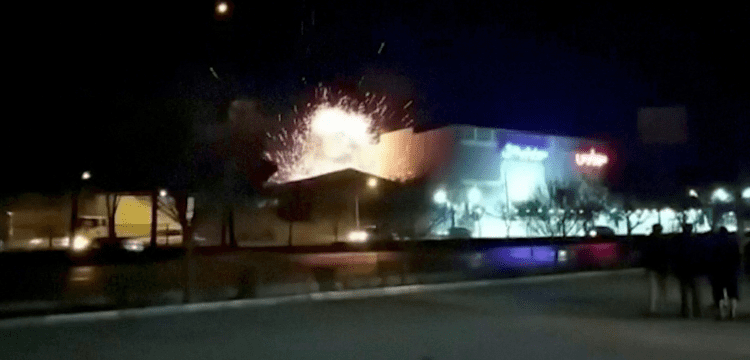 Iran on Thursday accused Israel of being behind a drone attack that over the weekend attacked a military facility in Isfahan, the country's capital, and threatened to take revenge if necessary. In a letter that was posted on its website, Iran's delegation to the UN blamed Israel for the incident that occurred late Saturday.
The letter, which was signed by Iranian ambassador Amir Saeid Iravani, stated that "early findings indicate that the Israeli regime was accountable for this attempted act of aggression." The letter was vague about the supporting evidence for Iran's suspicions.
Israeli authorities chose not to comment. However, as part of a protracted shadow conflict between the Mideast foes, Israel has launched a number of attacks against Iran's nuclear programme and other facilities after the 2015 collapse of its nuclear agreement with Western powers.
Days after the strike, information on the Isfahan attack, which occurred about 11:30 p.m. Saturday, is still few. According to a Defense Ministry statement, two of the three drones that were successfully shot down at the facility were launched. According to the ministry, a third allegedly got it through to impact the building, "minorly damaging" its roof while leaving no one injured.
Later, the drones were referred to be "quadcopters outfitted with bomblets" by Iran's state-run IRNA news agency. Quadcopters, so named because they have four rotors, often fly at close ranges under remote control. Later, footage revealed drone debris that resembled quadcopters sold commercially on Iranian official television.
What came out of the workshop is still unknown. In his letter, Iravani only referred to it as "a workshop facility of the Iranian Defense Ministry." Israel had been thought to be responsible for the attack at first. In July, the Iranian Intelligence Ministry asserted that it had foiled a plot to attack important locations close to Isfahan.
In a segment that aired on Iranian state television in October, accused Komala members who are exiled from Iran and now reside in Iraq purportedly confessed to having intended to attack an Isfahan military aerospace complex after receiving training from Israel's Mossad intelligence agency. Activists assert that during the past ten years, Iran has broadcast hundreds of forced confessions on official television.
Tehran may retaliate, Iravani warned in a letter to U.N. Secretary-General Antonio Guterres and the Security Council. The letter said: "Wherever and whenever deemed appropriate, the Islamic Republic of Iran reserves its lawful and inherent right… to defend its national security and respond forcefully to any threats or wrongful actions by the Israeli regime."
Israeli authorities hardly ever recognise actions carried out by their Mossad intelligence service or covert military formations. However, Israel's newly re-elected prime minister, Benjamin Netanyahu, has long viewed Iran as the greatest threat to his country.
Iravani also took issue with Mykhailo Podolyak, a presidential assistant to Ukraine's Volodymyr Zelenskyy, for tweeting: "Explosive night in Iran… Ukraine has warned you." after the drone attack. Iran has given Russia bomb-carrying drones, which Moscow has employed in its conflict against Ukraine to strike power stations and civilian targets.