Gitmo prisoner from Pakistan moved to Belize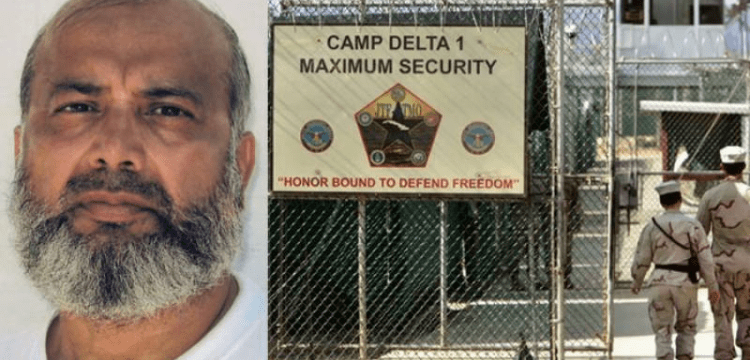 WASHINGTON: The Biden administration moved a prisoner from its Guantanamo Bay facility in Cuba to Belize on Thursday and is getting ready to move at least two more prisoners in the coming weeks. The three are all nationals of Pakistan.
Thursday morning, Majid Khan departed from Guantanamo and landed in Belize a few hours later. He is one of the few prisoners moved to a region in the Western Hemisphere and the first to be resettled under the Biden administration.
Mohammad Ahmad Ghulam Rabbani and Abdul Rahim Ghulam Rabbani are the other two who are anticipated to be released soon. In a statement released through his legal team, Khan said, "I have been given a second shot in life and I plan to make the most of it." "I commit to be a constructive, law-abiding member of society," he said, "particularly for the people of Belize."
Khan was born in Saudi Arabia and is the only known US citizen residing legally at Guantanamo. While still a Pakistani citizen, he was given asylum in the US in 1998 while attending high school close to Baltimore.
Upon his return to Pakistan in 2002, he joined Al Qaeda and became KSM's (Khalil Sheikh Mohammed), the organization's top operational planner and the main planner of the 9/11 terrorist attacks, direct subordinate, according to a US Defence Department detainee assessment.
Khan was detained in a CIA black site in March 2003 after being apprehended in Karachi. There, he underwent forced rectal feeding, rehydration, an ice bath, and sleep deprivation. Dianne Feinstein, the chair of the Senate Intelligence Committee, referred to the treatment as torture. Khan was one of 14 "high value prisoners" who were sent from CIA detention centres to Guantanamo Bay to stand trial before military tribunals, according to an announcement made by then-President George W. Bush in September 2006.
Khan admitted guilt to charges related to terrorism in 2012 and received a 10-year prison term. It was over on March 1st, 2022. Although Khan still has relatives living in the US, the government does not permit the resettlement of Guantanamo captives under US federal law.
"Today did not seem feasible when we started," said Aliya Hussain, an advocacy programme manager at the Center for Constitutional Rights in New York who has worked on Khan's case for more than ten years. Without the unrelenting dedication of everyone who has represented Majid, we wouldn't be here.