Famous Saudi youtuber known as "Al Qazm" passes away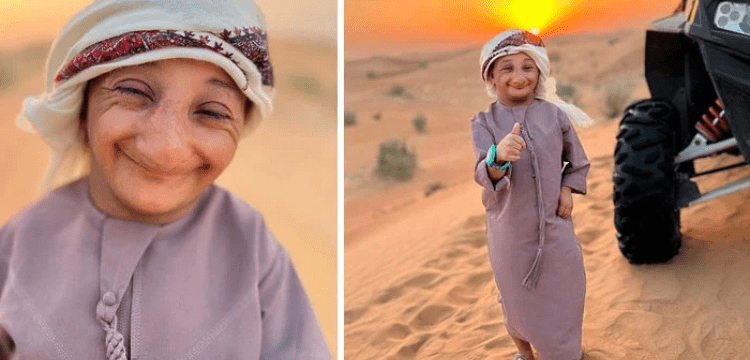 According to reports in the local media, well-known Saudi YouTuber Aziz Al Ahmad passed suddenly on Thursday at the age of 27.
Al Ahmad, who went by the moniker "Al Qazm," which in Arabic means "dwarf," passed away, much to the anguish of his followers, who flooded his page with condolence messages. Al Ahmad, who was born in Riyadh in 1995, experienced growth issues as a result of a hereditary illness and a hormone condition.
Al Ahmad was shown in a hospital bed scarcely moving in a video that went viral on social media. A woman had urged him to deliver a message to his admirers. I want to tell them that I love them so much, he retorted. He answered "yes, I do" when asked if he felt better.
The YouTuber has amassed a huge following thanks to his humorous videos, which have received millions of views and hundreds of thousands of followers. His YouTube channel has more than 887,000 subscribers, while his TikTok account alone has more than 9.4 million followers and 83.1 million likes. The dead was incredibly well-liked on Snap Chat as well, where his page has more than 2.7 million followers.
Although information about his fortune is not publicly available, it is assumed that he has amassed a sizeable sum of money given the large number of views his videos garner on social media sites like Facebook, Instagram, Snapchat, and TikTok.