Unesco raises concern over earthquake damage to Turkey and Syria.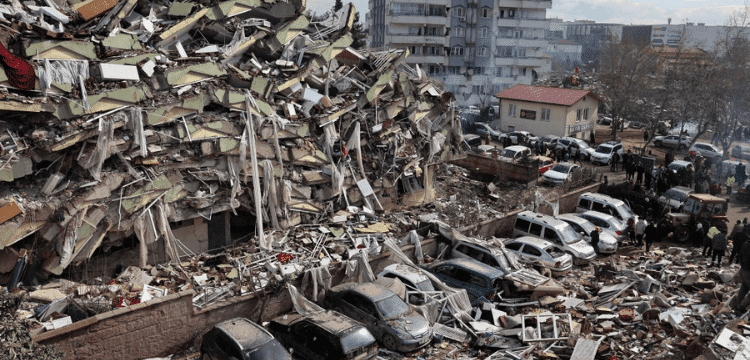 The devastation caused by the earthquake damaged two World Heritage sites in Syria and Turkey, according to the UN agency for culture Unesco, which also issued a warning that other sites may have been affected.
The so-called Fertile Crescent, which has seen the rise of numerous civilisations from the Hittites to the Ottomans, was one of the longest continually inhabited regions on the planet until the earthquake early on Monday morning struck. Numerous archaeological sites, many of them dating back thousands of years, have been popular tourist destinations for many years as a result of this rich past.
At least three more World Heritage sites, including the well-known archaeological monument Nemrut Dag, could be impacted in addition to the harm done to Aleppo's old city and the citadel in Diyarbakir, a city in southeast Turkey.
Audrey Azoulay, director general of Unesco, stated that "our organisation will provide support within its mandate." Unesco and its partners, according to a statement, have already conducted a preliminary analysis of the earthquake's damage.
It stated that the old city of Aleppo, which has been on its list of World Heritage in Danger since 2013 as a result of the Syrian civil conflict, was something that it was "especially concerned" about. "The citadel has sustained significant damage. According to the report, the western tower of the mediaeval city wall has collapsed and several souk structures have suffered structural damage.
Aleppo, one of the oldest continuously inhabited cities in the world, was Syria's pre-war economic centre and had markets, mosques, caravanserais, and public baths. But it was marred by the terrible siege that government forces put on the rebels. On Wednesday, Syria's directorate of antiquities expressed concern about the damage, claiming that some of Aleppo's northern defensive walls had crumbled.