Buildings are quickly reduced to rubble when a strong earthquake strikes Turkiye, Syria, as seen in the photographs.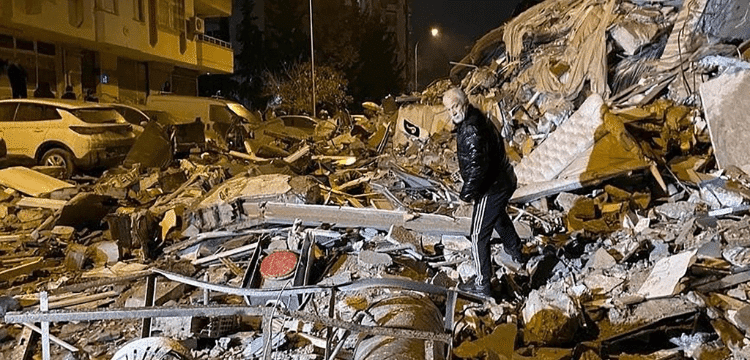 On Monday, Turkiye and Syria were hit by the strongest earthquake in in a century, which killed more than 1,500 people while they slept, destroyed houses, and sent shocks as far away as Greenland.
In an area where millions of people have left the civil war in Syria and other crises, a 7.8-magnitude earthquake that struck early in the morning and was followed by a little lesser one hours later completely destroyed large portions of the Turkish cities.
Rescuers peeled back debris with heavy machinery and their bare hands in search of survivors, some of whom they could hear pleading for assistance from beneath the debris. The World Health Organization (WHO) stated that a major increase in the death toll was anticipated.