British police fined PM for not wearing seatbelt in a moving car.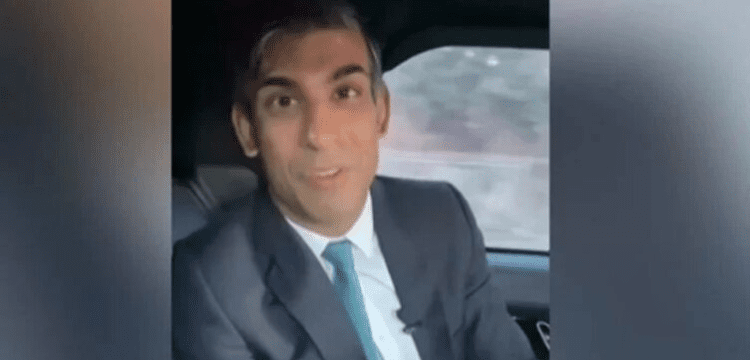 Prime Minister Rishi Sunak was fined by British police on Friday for not using a seatbelt while driving while recording a social media video. In a post on Twitter, Lancashire Police said without mentioning Sunak specifically: "We have today issued a 42-year-old male from London with a conditional offer of fixed penalty." Sunak can avoid a court appearance by paying a fine under a fixed penalty. Sunak "completely accepts this was a mistake and has apologised," according to a statement from Downing Street.
It stated that "He will, of course, comply with the fixed punishment." According to the BBC, a passenger in a vehicle would be subject to a $100 ($124) punishment for failing to use a seat belt. Sunak could pay $500 if the matter went to trial. In a video released on Thursday for Sunak's social media accounts, the Conservative leader without a seatbelt discusses his plans to spur economic growth while travelling to Lancashire in northern England.
According to Downing Street, Sunak quickly apologised for a "mistake of judgement" when the video was released on Thursday. The video has already been taken down from Instagram.