Barbar shows support to cancer patient by shaving his own hair, video goes viral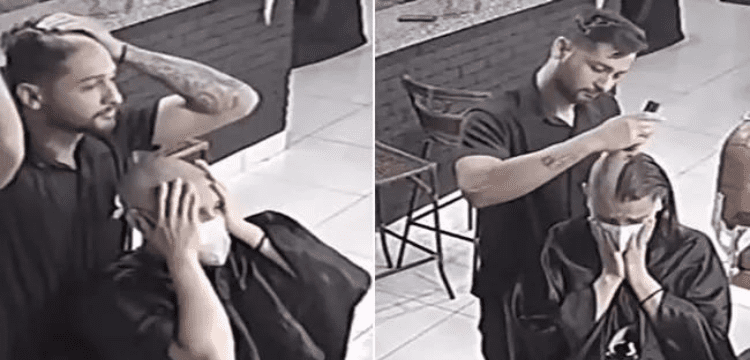 Since a touching viral video depicts a barber supporting a cancer patient by cutting off his own head while caring for the patient in his salon, it is still too early to conclude that there aren't enough decent people in the world.
In the trending video that is going popular on social media, the barber can be seen cutting off his own hair to help a man who is battling cancer. The barber himself, Neftali Martin, posted the original clip online. Due to the fact that hair loss is a frequent side effect of chemotherapy, Martin went to have his hair cut short by his colleague Joel Ortega. He seemed extremely sad at having to go through such an experience and had switched on his camera to record the moment he bid goodbye to his hair. He wasn't exactly sure what was going to happen next, though.
Suddenly, the barber, Ortega, starts shaving off his own hair as a show of support. Ortega replies, "You are not by yourself.
Martin broke down in tears as a result of his colleague's amazing deed since he was so moved by the moment. At the Lords and Barbers barbershop in Alicante, Spain, the two men collaborate.
For those who don't know him, Ortega is more than simply a coworker to me; he is a brother. Martin writes, "I love you buddy," in his most recent Instagram post on this heartwarming incident, which has received over 9 million views on TikTok and almost 24 million on Instagram.