Arctic blast grips the Northeast United States and Canada.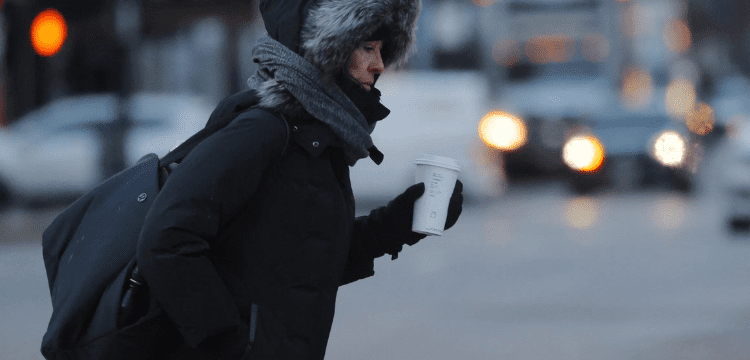 IN NEW YORK: On Saturday, a "generational" Arctic blow delivered dangerously low temperatures to large portions of the northeastern United States and Canada. Forecasters warned that frostbite can happen in as little as five minutes.
The wind-chill factor overnight dropped to negative 78 degrees Celsius (minus 108 degrees Fahrenheit) atop Mount Washington in the state of New Hampshire, according to the National Weather Service (NWS).
According to the Weather Channel, that exceeded the previous low there of minus 74 C. Mount Washington, the highest summit in northeast America at over 6,300 feet (1,920 metres), is infamous for experiencing some of the world's worst weather. The record low was reached at minus 43 degrees Celsius and wind gusts of more than 110 miles per hour (177 km/h).
The little village of Frenchville, which is located just south of the Canadian border, experienced a wind chill of minus 51 degrees Celsius, according to the NWS office in Caribou, Maine. The office had stated in an advisory prior to the front that "this is an epic, generational arctic pandemic."
According to the statement, "northern and eastern Maine has not experienced chills like these since previous epidemics in 1982 and 1988." According to the weather service, "most stations are projected to witness their lowest wind chills in decades or, in some cases, the lowest ever recorded." It stated that unprotected flesh could become frostbitten in just five minutes.
Several million people were subject to extreme weather advisories that were in place throughout much of New England, Quebec, and eastern Canada. At Montreal International Airport, the wind chill factor was recorded at – 41 degrees Celsius. The polar blast, according to the energy provider Hydro Quebec, caused record-high electricity consumption on Friday. Customers were asked to reduce their heating by one or two degrees.