A Japanese man spends R5.1 million to resemble a wolf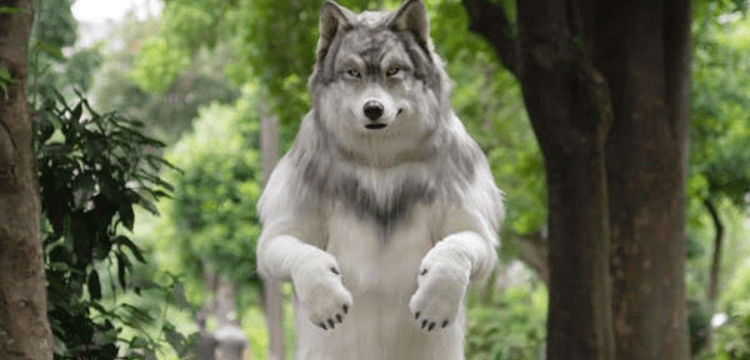 For 3,000,000 yen (about Rs5.1 million), a Japanese man might turn himself into a wolf that stands on its hind legs.
According to a foreign news agency, the customer – who wished not to be named -approached a company Zeppet for the order. It is known for making realistic sculptures and costumes for the filming industry.  The company shared the pictures that went viral on its Instagram account.
The man claimed that his love of animals and the models used in television and film led him to develop the idea. The man said that he had once imagined himself as one.
To discuss even the slightest nuances before including many elements in the specs, he continued, "we verified photographs of genuine wolves. The man expressed his amazement at the outcome.
"I was astounded to see my altered body in the mirror at the last fitting. It was the time when my dream materialised. Although it was challenging to fulfil my request to "appear like a real wolf walking on hind legs," the finished garment completely matched my vision, he continued.
The ventilation slit for the wearer's comfort and the gadgets that let the wearer put it on without assistance, in addition to the specs precisely meeting all of my preferences, convinced me that the designers paid special attention to the wearer's pleasure. He said