40 people have died as a result of Russian attacks on Ukraine.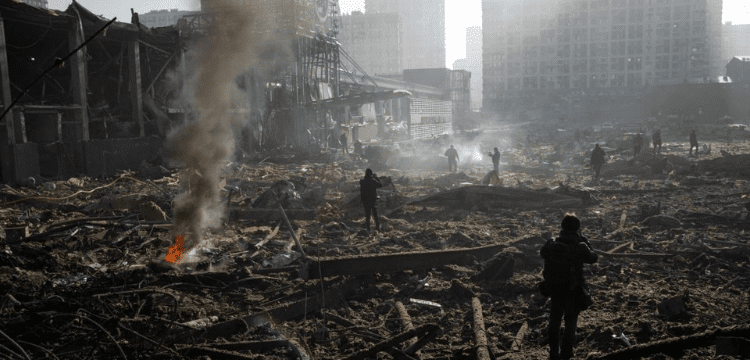 As of Monday, 40 people had been killed and dozens more were missing as a result of a Russian missile assault on the Ukrainian city of Dnipro. This makes it the bloodiest civilian event to occur during Moscow's three-month campaign of firing missiles at communities far from the front.
11 months after the Russian invasion, Kiev claims the widespread civilian deaths, which it labels acts of terrorism, show why it needs additional weapons to destroy the Russian soldiers. Russia contests that it deliberately targets people.
At the beginning of what is anticipated to be a crucial week for Western plans to arm Kyiv, Germany's Minister of Defense Christine Lambrecht resigned on Monday as her government came under increasing pressure to allow allies to give Ukraine heavy tanks.
Although Dnipro's strike on Saturday left little hope for discovering any more survivors among the wreckage, president Volodymyr Zelensky declared that the rescue effort will continue "as long as there is even the slightest opportunity to preserve lives." Six children were among the dozens of victims who were rescued from the rubble. We are battling for everyone! In a late-night television address, Zelensky said.
Moscow said it was not to blame for the destruction in Dnipro, which it claimed was brought on by Ukrainian air defences. Since October, Moscow has been carrying out massive strikes on Ukrainian towns, mostly focusing on power generation infrastructure. According to Kyiv, a Russian ship-to-ship missile that Ukraine is unable to shoot down struck the apartment complex. According to local official Gennadiy Korban, the attack claimed the lives of at least 40 people, with another 30 still missing. He claimed that there were 14 youngsters among the 75 injured.