Tamasha 2 Contestant Adnan Hussain's Spicy Revelation About the Show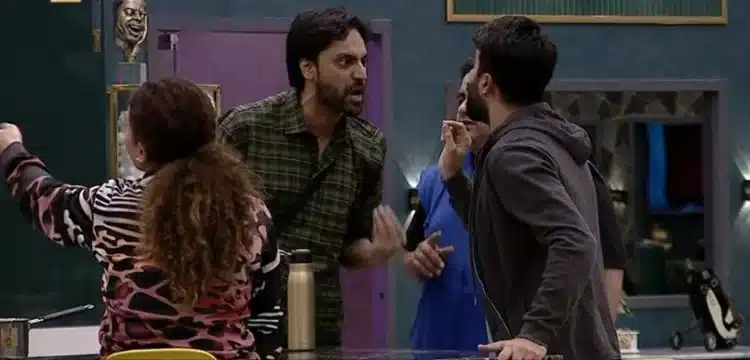 Adnan Hussain stirred up some spicy revelations about his fellow contestants from the reality show, 'Tamasha 2.'
When asked about who he thought needed a little sprucing up in the fragrance department, Hussain didn't hesitate to name Aruba Mirza. With a touch of admiration, he quipped, "She's already a queen, but I wouldn't mind gifting her a perfume."
However, the scent-related revelations didn't stop there. Adnan Hussain also singled out his fellow actor Faizan Sheikh as someone who could use a mouth freshener. His reasoning? Hussain humorously suggested, "Because he's constantly playing political games in the house and has become the 'phuppo' (paternal aunt) of the group."
Also Read: Sarmad Khoosat Releases his film for Free on YouTube
Despite recognizing that Sheikh's strategic gameplay was the reason behind his actions, Hussain took a moment to advise him against causing misunderstandings among the other participants.
At another point in the conversation, Hussain playfully referred to Sheikh as 'thaali ka baingan' (a person who gets involved in everything), making it clear that this nickname was solely about the dynamics within the 'Tamasha' house and not a commentary on Sheikh's personality outside of it.
For those following 'Tamasha 2,' hosted by the talented Adnan Siddiqui, the competition has been heating up since it began last month with 14 contestants. Adnan Hussain, however, became the third contestant to exit the house.
As the competition continues, viewers can still root for the remaining contestants, including Ali Sikander, Danish Maqsood, Neha Khan, Junaid Niazi, Natasha Ali, and Omer Shahzad, who are all vying for the coveted winner's trophy and the accompanying prize money. It's clear that 'Tamasha 2' is living up to its name, providing entertainment and drama that keeps fans hooked.