Syed Muhammad of Pakistan Wins Gold Medal In Wushu Fight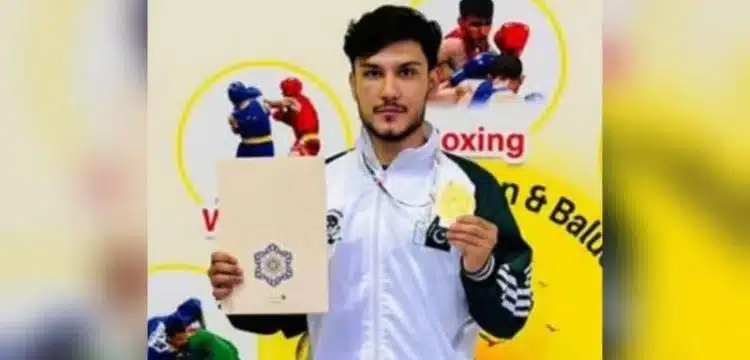 In the Wushu Championship held in Iran, Syed Muhammad from Pakistan delivered an exceptional performance, securing the gold medal. The event is a part of the Peace and Friendship Games taking place in Zahedan, featuring athletes from various countries including Pakistan, Iran, Iraq, Afghanistan, and Sri Lanka.
Syed Muhammad demonstrated his prowess in Wushu, a renowned combat sport rooted in Chinese martial arts, as he triumphed over his Iranian opponent in the final of the 60 kg category.
Read more : Judoka Sabir Shah sets a new record by winning a gold medal in only 10 seconds.
Unfortunately, three other Pakistani competitors were unable to clinch titles against their Iranian counterparts in their respective finals. Jafar Ali, competing in the 56 kg class, Ehsanullah in the 65 kg class, and Mirwaiz in the 75 kg class all secured silver medals.
In the overall Wushu competition, Pakistan secured the runner-up position, while Iran emerged as the champion. Afghanistan occupied the third position, followed by Sri Lanka and Iraq in the fourth and fifth places, respectively.