Sugar Prices Down As Crackdown Intensifies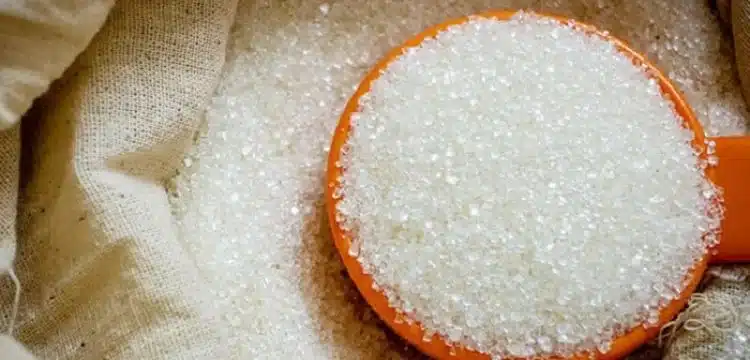 In a positive development for consumers, sugar prices have fallen at both wholesale and retail levels due to the government's crackdown on smuggling and hoarding.
To provide more detail, the retail price of sugar has dropped by Rs5 to Rs170 per kilogram, while in the wholesale market, it has decreased from Rs160 to Rs158 per kilogram, as reported by Rauf Ibrahim, Chairman of the Wholesale Grocers Association.
Read more : Inflation Reaches Peak With The Markets Highest Sugar Prices
Additionally, the ex-mill sugar price has fallen by Rs3, resulting in a reduction from Rs158 to Rs155 per kilogram. The recent surge in sugar prices had been a cause of concern for consumers.
In various cities like Quetta and Peshawar, the retail sugar prices had reached record highs of Rs200 per kilogram, followed by Rs195 in Karachi and Rawalpindi, Rs190 in Islamabad, and Rs180 in Faisalabad, Sialkot, Multan, Gujranwala, Hyderabad, Sukkur, and Larkana during the last week, as per Pakistan Bureau of Statistics (PBS) data. The national average maximum price had reached Rs200 per kilogram.
The increase in sugar prices could be attributed to two main factors. Firstly, a substantial amount of sugar was reportedly smuggled out of the country, estimated at around 800,000 tonnes. Secondly, the previous government (PDM) had allowed the legal export of 250,000 tonnes of sugar since February, resulting in a shortage in the domestic market and subsequent price spikes.
However, the government has taken steps to address the situation. The Economic Coordination Committee of the Cabinet (ECC) imposed a ban on sugar exports in early August as a measure to control the escalating prices. Additionally, authorities initiated actions against sugar smuggling and hoarding, leading to a reduction in prices.