PSL 8 all set to begin today with glittering opening ceremony.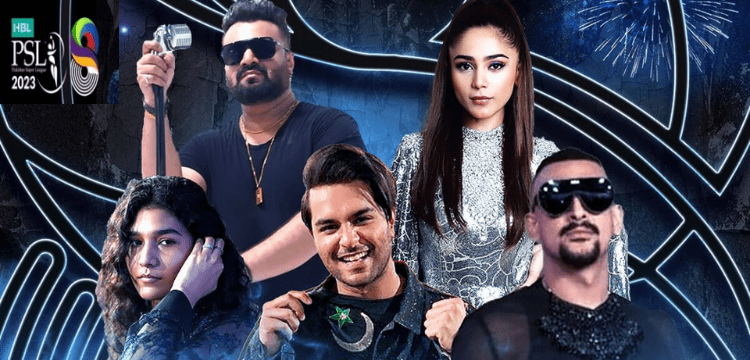 LAHORE: The eighth edition of the Pakistan Super League (PSL8), one of the most eagerly awaited event on the domestic calendar, is about to begin with a dazzling opening ceremony.
The performances of the singers of the HBL PSL 8 anthem, Abdullah Siddiqui, Asim Azhar, Faris Shafi, and Shae Gill, will be one of the main draws for cricket fans in Multan and throughout the world, as they will put on magnificent shows.
Sahir Ali Bagga, a well-known music composer, and Aima Baig, a skilled vocalist, will also play for the audience, rounding out the star-studded lineup that will make the opening ceremony unforgettable.
The opening match will take place at the Multan Cricket Stadium between Multan Sultans, the 2021 edition's winners and finals, and Lahore Qalandars, the reigning champions.
The matches of the eighth season of the HBL PSL, which is expected to be just as thrilling as the previous seven, will also be played in Karachi, Lahore, and Rawalpindi.
The second game of the competition will take place at Karachi's National Bank Cricket Arena, pitting the hosts, the Karachi Kings, against Peshawar Zalmi. The toss will take place at 1930, and this game and the tournament will start at 2000.
On February 15, Quetta Gladiators kick off their season in Multan, and on February 16, Islamabad United play their first game of the year in Karachi.
Beginning on February 26, the action will shift to the northern half of the nation, with Lahore and Rawalpindi serving as hosts for the competition's last two rounds. Pakistan's cricket home, the Gaddafi Stadium in Lahore, will host the four semifinal matches, the championship game, five league games, and 11 matches in Rawalpindi.
The winner of the Supernova Trophy final on March 19 at the Gaddafi Stadium will also earn a check for PKR120 million, while the loser will get a check for PKR48 million.