PCB chairman Najam Sethi praises Babar Azam on receiving ICC awards.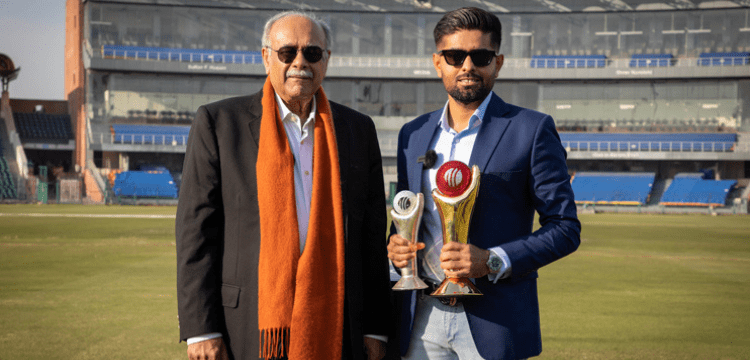 At the Gaddafi Stadium in Lahore, Najam Sethi, the chairman of the Pakistan Cricket Board (PCB) management committee, recently gave the Sir Garfield Sobers Trophy and the ICC Men's ODI Cricketer of the Year honours to Pakistan captain Babar Azam.
Sethi complimented Babar for his accomplishments in 2022, when he scored 2598 runs in 44 games. When Sethi questioned Babar about his notoriety and performance, Babar responded by highlighting the value of simplicity and concentration in his cricket strategy.
"A friend requested to look after a boy named Babar Azam four years ago. My friend said he would make a terrific batter, so keep that in mind. I am grateful to this friend both then and now "stated Sethi. "I put a lot of effort into maintaining simplicity. Cricket is simpler for me because I keep my thoughts clear and concise."
"I maintain my readiness in all circumstances. Sometimes, what you imagine or want to do doesn't materialise. You need help when you're unhappy or unfit "Added he. Babar underlined the value of managing the pressure that comes with winning honours while simultaneously acknowledging the strain it brings. Sethi made a playful remark regarding Babar's height, to which the cricketer responded with a smile.