PCB announces schedule for PSL 8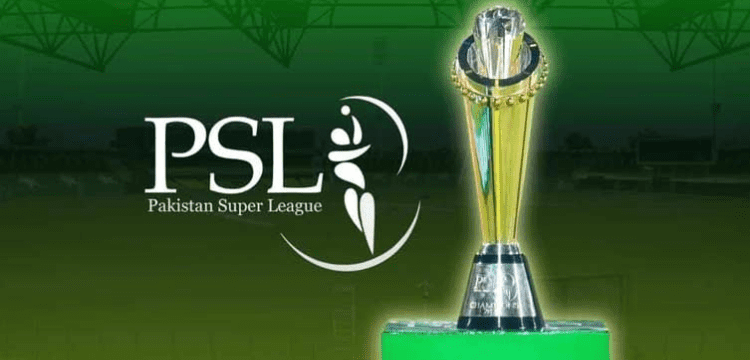 The Pakistan Cricket Board (PCB) released the schedule for the eighth edition of the Pakistan Super League (PSL) on Friday.
The match will be played in Karachi, Lahore, Rawalpindi, and Multan between February 13 and March 19, according to the schedule. The first game will take place in Multan, and the playoffs and final will take place in Lahore. There will be about 11 games, including two doubleheaders, played in Rawalpindi.
Schedule PSL 2023
13 Feb – Multan Sultans v Lahore Qalandars, Multan Cricket Stadium
14 Feb – Karachi Kings v Peshawar Zalmi, National Bank Cricket Arena
15 Feb – Multan Sultans v Quetta Gladiators, Multan Cricket Stadium
16 Feb – Karachi Kings v Islamabad United, National Bank Cricket Arena
17 Feb – Multan Sultans v Peshawar Zalmi, Multan Cricket Stadium
18 Feb – Karachi Kings v Quetta Gladiators, National Bank Cricket Arena
19 Feb – Multan Sultans v Islamabad United, Multan Cricket Stadium; Karachi Kings v Lahore Qalandars, National Bank Cricket Arena
20 Feb – Quetta Gladiators v Peshawar Zalmi, National Bank Cricket Arena
21 Feb – Quetta Gladiators v Lahore Qalandars, National Bank Cricket Arena
22 Feb – Multan Sultans v Karachi Kings, Multan Cricket Stadium
23 Feb – Peshawar Zalmi v Islamabad United, National Bank Cricket Arena
24 Feb – Quetta Gladiators v Islamabad United, National Bank Cricket Arena
26 Feb – Karachi Kings v Multan Sultans, National Bank Cricket Arena; Lahore Qalandars v Peshawar Zalmi, Gaddafi Stadium
27 Feb – Lahore Qalandars v Islamabad United, Gaddafi Stadium
1 Mar – Peshawar Zalmi v Karachi Kings, Pindi Cricket Stadium
2 Mar – Lahore Qalandars v Quetta Gladiators, Gaddafi Stadium
3 Mar – Islamabad United v Karachi Kings, Pindi Cricket Stadium
4 Mar – Lahore Qalandars v Multan Sultans, Gaddafi Stadium
5 Mar – Islamabad United v Quetta Gladiators, Pindi Cricket Stadium
6 Mar – Quetta Gladiators v Karachi Kings, Pindi Cricket Stadium
7 Mar – Peshawar Zalmi v Lahore Qalandars, Pindi Cricket Stadium; Islamabad United v Multan Sultans, Pindi Cricket Stadium
8 Mar – Pakistan Women's League Exhibition Match 1, Pindi Cricket Stadium; Peshawar Zalmi v Quetta Gladiators, Pindi Cricket Stadium
9 Mar – Islamabad United v Lahore Qalandars, Pindi Cricket Stadium
10 Mar – Pakistan Women's League Exhibition Match 2, Pindi Cricket Stadium; Peshawar Zalmi v Multan Sultans, Pindi Cricket Stadium
11 Mar – Pakistan Women's League Exhibition Match 3, Pindi Cricket Stadium; Quetta Gladiators v Multan Sultans, Pindi Cricket Stadium
12 Mar – Islamabad United v Peshawar Zalmi, Pindi Cricket Stadium; Lahore Qalandars v Karachi Kings, Gaddafi Stadium
15 Mar – Qualifier (1 v 2), Gaddafi Stadium
16 Mar – Eliminator 1 (3 v 4), Gaddafi Stadium
17 Mar – Eliminator 2 (loser Qualifier v winner Eliminator 1), Gaddafi Stadium
19 Mar – Final, Gaddafi Stadium