Pakistan legendary Umpire Aleem Dar retires form ICC Elite Panel.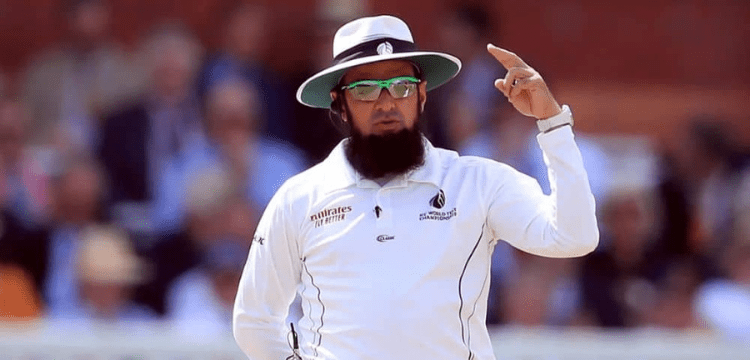 Aleem Dar, a Pakistani veteran, stood down from the ICC's Elite Panel of Umpires, with South Africa's Adrian Holdstock and Pakistan's Ahsan Raza joining the panel for 2023-24.
With the inclusion of Holdstock and Raza, the panel now has 12 umpires, up from 11. The ICC Elite Umpire selection panel, led by ICC General Manager – Cricket Wasim Khan, oversaw the additions. Holdstock has officiated in five Tests, 42 One-Day Internationals, and 48 Twenty20 Internationals. Raza has played seven Tests, 41 ODIs, and 48 T20 Internationals.
Also Read: Babar is our King, says vice-captain Shadab
Aleem Dar, a famous international cricket umpire who has refereed 435 men's international matches, has also resigned down from the panel.
Dar has a lengthy and distinguished career as an international umpire. He made his international debut in 2000 and soon ascended up the ranks, gaining praise from both players and fans for his sound judgements in matches, according to the ICC's blog.