Pakistan defeats India in friendly baseball match.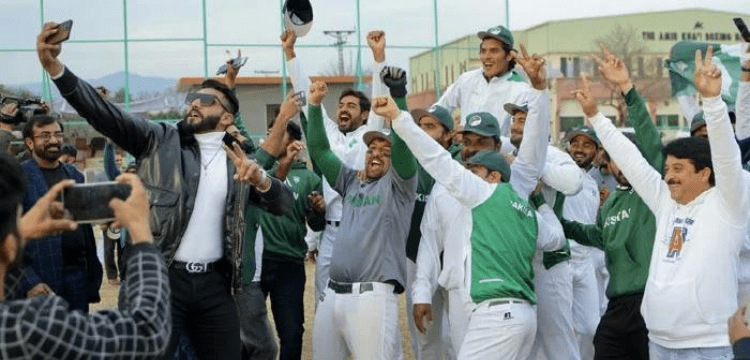 Pakistan's baseball team defeated India 12-1 in a friendly match held in Islamabad on Thursday.
There were seven innings in the game, and Zakir, Waseem, and Shehzad each scored two runs. The match was scheduled after Pakistan defeated Palestine 11-3 in the West Asia Cup final on Wednesday.
To congratulate the champions, the Pakistan Federation Baseball posted on Twitter: "CONGRATULATIONS: Pakistan has won baseball's West Asia Cup. With their impressive performance, Team Palestine won the hearts of the crowd. Palestine players had it very hard against Pakistani pitchers AMJAD and ZOHAIB.
The hosts had earlier defeated Sri Lanka 16-1 to secure their spot in the competition's finale.
Palestine, meanwhile, prevailed over Bangladesh in the other semifinal to get to the championship match.
Teams from Pakistan, India, Sri Lanka, Bangladesh, Afghanistan, Nepal, and Palestine competed in the West Asia Cup.
Pakistan and Palestine secured their spots in the Asian Baseball Championship, which serves as a Baseball World Cup qualification tournament, after making it to the final and qualifying for it.