New Zealand is being cautious while handling its "asset" Jamieson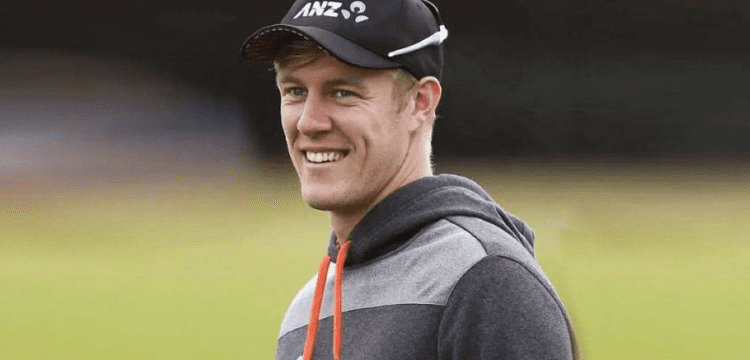 WELLINGTON: As medical staff take a careful approach with the recovering quick, New Zealand paceman Kyle Jamieson is expected to play just in the first pink ball Test against England in the two-match series. The imposing 28-year-old, whose back injury during the tour of England last year ended a sensational start in the longest format, was picked in his first Test team since.
Gary Stead, the head coach of New Zealand, claimed that by having Jamieson play both Tests while easing back in, the selectors did not want to run the danger of placing him in a "compromising" situation. Stead told reporters on Friday that "we still have significant matches coming up for the rest of the year." "We've chosen a squad of 14, so we believe we have coverage for all the alternatives we'll need.
He is undoubtedly a valuable asset to us, and what he accomplished early in his career was undeniably impressive. Jamieson joins a pace unit that includes skipper Tim Southee, Matt Henry, Neil Wagner, and uncapped quick Blair Tickner. Jamieson has amassed 72 wickets in 16 Test matches at an average of 19.45.
The series begins on February 16 with a day-night Test at Bay Oval in Tauranga, followed by the second game on February 24 at Wellingtons Basin Reserve. While healing from his back issue, Jamieson said he had experienced a "full range of emotions," but he was now feeling rejuvenated and prepared to tackle the new ball if necessary.
He told reporters, "If and when that day comes to put the Test baggy (cap) back on, it'll be amazing." In the home series last year, a revitalised England team under by head coach and former New Zealand captain Brendon McCullum easily defeated New Zealand 3-0. New Zealand, which won the inaugural World Test Championship in 2021, struck a wall last year and hasn't won in their last five Test series.
With their aggressive "Bazball" game, England has been on fire lately, winning three of their last four games. Stead acknowledged that playing England on comparatively springy home fields was exciting, but he dismissed the notion that New Zealand needed to up their aggression to compete with the Ben Stokes-led team. If it's not their natural style, it serves no use for us to advise our players to play aggressive cricket, he said. We will continue to play aggressively, but it will be on our terms.