Melbourne considers hosting the Test between Pakistan and India.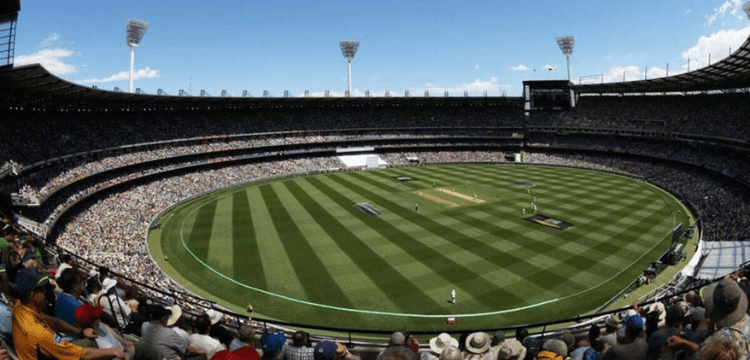 MELBOURNE: The Melbourne Cricket Club (MCC) is investigating the potential of hosting a Test match between Pakistan and India. Bilateral cricket between the neighbours has been halted since 2007, and since then, neither team has faced the other in the longest version of the game.
Since hosting Pakistan in a limited-overs series in 2013, India and Pakistan have only faced off in competition in the 20- and 50-overs World Cups and the Asia Cup.
The two last crossed paths at the Twenty20 World Cup in October, where over 90,000 spectators packed the Melbourne Cricket Ground to watch India triumph in a nail-biting final ball contest.
The atmosphere at that game, according to MCC Chief Executive Stuart Fox, shown that it would not be difficult to fill the arena for a test series between the two.
Fox told radio station SEN, "I've never felt anything like the atmosphere for that game." "The commotion after each ball was incredible. At the MCG, three straight tests would be great; you'd fill the place every time.
"Cricket Australia has been contacted about that. I am aware that Victoria's government has done the same. Between the extremely hectic schedule and how much I can understand, it's extremely complicated. Therefore, I believe that presents the bigger issue.
Fox said he hoped Cricket Australia would keep pushing the proposal with the International Cricket Council, the sport's global governing body.
"When you do see some of the stadiums around the world unoccupied, I think it would be much better to have a full house and that atmosphere and celebrating the game with full houses," Fox added.