Manchester City accused by the Premier League of breaking financial rules.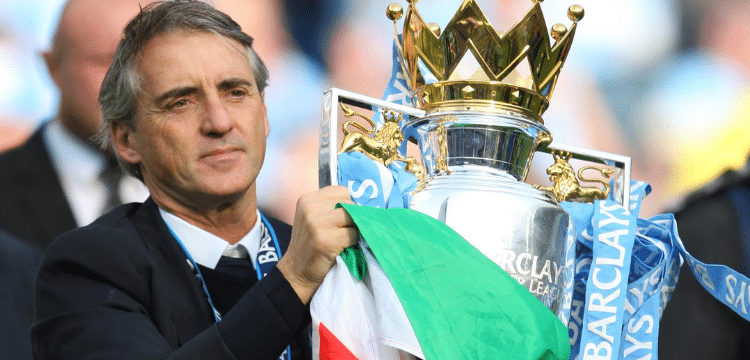 England's top-flight soccer league announced on Monday that Manchester City has been referred to an independent commission over more than 100 suspected violations of Premier League financing rules. According to the league, the infractions occurred between the 2009–10 season and the 2017–18 campaign. City Football Group, City's Abu Dhabi-based owners, purchased City in 2008.
If the accusations are confirmed, City might be subject to a number of penalties, such as a loss of points or expulsion from the Premier League. According to the league, the club is accused of breaking the rules governing the disclosure of accurate financial information, "in particular with respect to its revenue (including sponsorship revenue), its connected parties, and its running expenditures."
The accusations are the result of a Premier League inquiry into City's business practises that was started four years ago, months after a batch of "Football Leaks" data were made public and examined by Reuters.
City was then barred from the Champions League for two years by the European Union's regulatory body, UEFA. However, the punishment was lifted in 2020 after a successful appeal to the Court of Arbitration for Sport (CAS).
UEFA imposed a fine of 30 million euros ($32.28 million) on the club, which CAS lowered to 10 million euros. The Premier League claims that during Roberto Mancini's management tenure at City from 2009–10 to 2012–13, City did not completely disclose managerial compensation.
The club is also accused of breaking the Premier League's profit and sustainability standards from the 2015–16 to 2017–18 seasons as well as rules mandating clubs to observe UEFA's financial fair play (FFP) regulations from the 2013–14 to 2017–18 seasons.
The FFP rules are intended to prevent teams from incurring significant losses by investing in players. Additionally, they make sure that sponsorship agreements are genuine business transactions based on fair market value, rather than owners injecting money into a team to circumvent the law. Additionally, City is accused of refusing to work with and support the Premier League in its investigations since December 2018 until the present.
The independent Chair of the Premier League Judicial Panel will appoint the members of the Commission, according to a statement released by the Premier League. The Commission's sessions will be held in private and in confidence. Prior to further notice, the Premier League will not comment on this situation again.