Shehbaz Sharif Successfully Overcomes Cancer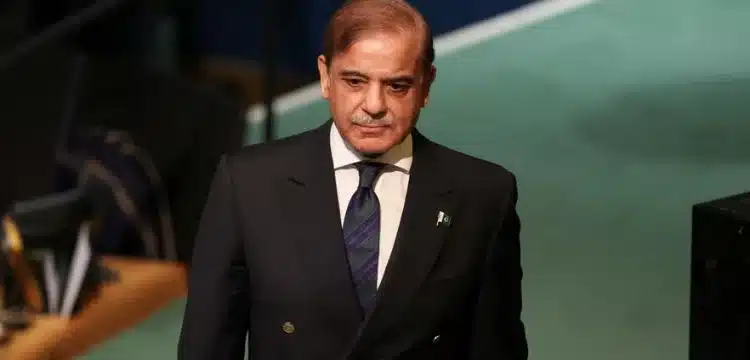 In London, Shehbaz Sharif's cancer doctor has conveyed that all of his test results are negative, indicating no recurrence of the disease.
President of the Pakistan Muslim League-Nawaz (PML-N), Shehbaz Sharif, arrived in London on August 20 for his annual checkup and underwent a series of cancer-related tests. These recent tests were reviewed by Dr. Martyn Caplin, a renowned cancer specialist.
Read more : "Shahbaz Sharif Announces Exit from Government at End of Tenure
It's important to note that Shehbaz Sharif was diagnosed with a very rare and serious form of cancer called "Adenocarcinoid" in 2000. He received treatment at Sloane Kettering Hospital in New York for several months in 2003, and New York doctors advised him to undergo regular checkups in London with Dr. Caplin, a Professor of Gastroenterology and GI Tumour Neuroendocrinology. Since then, the former prime minister has undergone annual cancer tests.
A source at Wellington Hospital in St. John's Wood, where Shehbaz has been visiting frequently, shared the positive news that Dr. Martyn Caplin confirmed Shehbaz Sharif's cancer-free status with no signs of recurrence.
Additionally, Shehbaz Sharif has scheduled back and spine-related checkups on Harley Street at the clinic where he regularly receives examinations for these issues in the coming week.
Once his upcoming checkups, unrelated to cancer, are completed in about ten days, Shehbaz Sharif plans to return to Pakistan. During his stay in London, he met with his elder brother and PML-N leader, Nawaz Sharif, to discuss key political developments leading up to the general elections.
Regarding Nawaz's return, Shehbaz, the PML-N president, mentioned that his brother is expected to return to Pakistan in October this year.
While in London, the former prime minister, along with Nawaz, also had the opportunity to meet Mahnoor Cheema, a top scorer in the GCSE and a world record holder.
Shehbaz Sharif is in London for a 10-day visit for medical treatment and to meet with his elder brother and PML-N leader.