Saudi Arabia Introduces Dress Guidelines For Female Umrah Pilgrims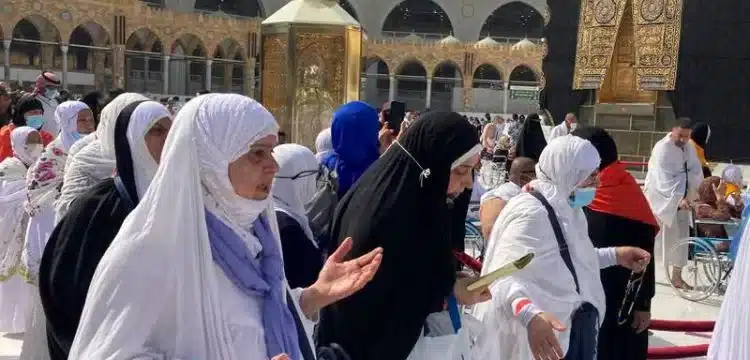 Saudi Arabia's Ministry of Hajj and Umrah has established guidelines for the attire of female pilgrims as thousands of Muslims from around the world visit the kingdom to perform Umrah.
The ministry released the dress code on the social media platform X (formerly Twitter) with a message emphasizing the distinction between Ihram and the customary clothing for women undertaking the Umrah journey.
Read more : Government Aims To Decrease The Count Of Private Hajj Organizers
In the realm of sacred attire, the distinction between an Ihram and the customary costume for women undertaking the journey of Umrah becomes clear.#Makkah_in_Our_Hearts pic.twitter.com/DNVj1j8it7

— Ministry of Hajj and Umrah (@MoHU_En) September 12, 2023
According to the guidelines, women are allowed to wear clothing of their choice for the pilgrimage or Umrah, provided they meet the following conditions:
1) The clothing should be loose-fitting and spacious.
2) It should not include any decorative elements.
3) The clothing must cover the entire body.
In recent times, Saudi Arabia has introduced various measures to enhance the accessibility of this religious pilgrimage for global visitors. One such measure is the extension of the Umrah visa duration from 30 to 90 days.