Karachi Kings Mir Hamza injured : Management names replacement.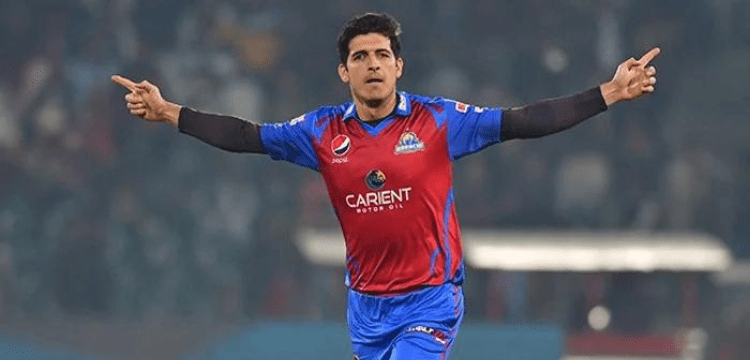 For the remainder of the season, the Karachi Kings of the Pakistan Super League (PSL) have named a substitute for fast bowler Mir Hamza, who is injured.
Mir Hamza has been replaced by fast bowler Akif Javed.
Injured Mir Hamza's replacement is announced by Karachi Kings.
On February 14, Mir Hamza sustained a finger injury while playing for KK against Peshawar Zalmi.
In the first few overs of the game, he was hurt while attempting to halt a drive by Babar Azam. Saim Ayub, a hitter for the Peshawar Zalmi, was dismissed after the ball struck his fingers and stumps.
Hamza's fingers were given a pain-relieving spray by the team's physio during the match. Muhammad Haris, the Zalmi opener, was taken out by the pacer after two overs of bowling and only 13 runs were scored.
After the game, the KK administration asked the technical committee to name a substitute for him after he was brought to the hospital for a scan, which verified the extent of the injury.
Hamza took eight wickets for the Kings in four games during the previous campaign.
A substitute for Hamza Akif previously competed for Islamabad United, a two-time PSL champion.
In the previous two days, Hamza is the third fast bowler to be ruled out of the PSL 8.