Why do you think you're so significant that everyone wants to have you killed? Maryam inquiries Imran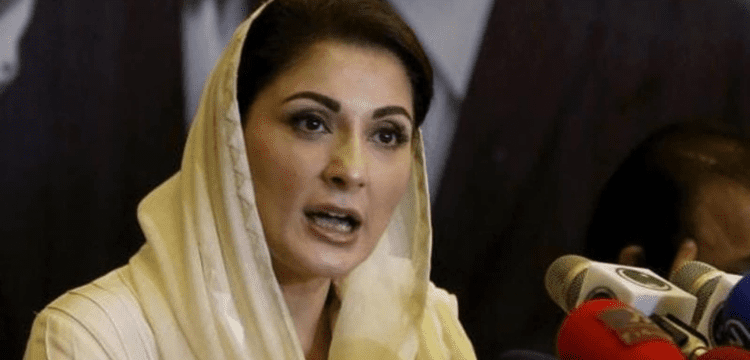 Imran Khan was harshly criticised by PML-N Senior Vice President Maryam Nawaz on Thursday for doing little for Khyber Pakhtunkhwa while her party was in control there. She also questioned why Imran Khan believed he was so "important" that others wanted him dead.
The PML-N chief organiser made multiple jabs at the PTI chairman while speaking to a workers' convention in Abottabad, asking: "Why do you believe you are so important that everyone is preparing to assassinate you? "First, he claimed that an American plot toppled his administration but expressed regret to them. After that, he accused Asif Ali Zardari of plotting his murder, and yesterday, he accused the agencies.
Maryam's comments came a day after a video that appeared on social media supposedly showed the PTI head saying that the military leadership had gone so far as to try to harm a well-known political figure. The PTI chief is now recovering from a life-threatening attempt.
The PPP leader and the four individuals, with whom Imran has previously claimed to have planned a conspiracy to kill him, were allegedly involved in a "Plan C" to get rid of him, according to Imran, who also claimed last month that Zardari was a part of the scheme.
Maryam brought up the fact that her father, PML-N leader Nawaz Sharif, used to attend court proceedings in a wheelchair during her speech in Abottabad even though there was no crime. "I hope Imran feels well soon, but let me assure you that it is his crimes, not his plaster, that prevent him from appearing in court."
The Maryam berated Imran for supporting the court arrest movement, Jail Bharo Tehreek, asking, "Why should the workers give their arrest first? First, Farah Gogi should be detained for stealing millions. Bushra Bibi, his wife, acquired pricey rings; hence, she ought to be taken into custody first.
In her description of the movement as a "Jaib Bharo Tehreek," Maryam claimed Imran had loaded his coffers during his time in office while ordering his followers to overcrowd prisons. In order to inform people of the truth about Imran and his party, the PML-N main organiser pleaded with them to carry her message to every region of the province.
Where are the construction projects? I don't see any hospitals or schools near here," she remarked, adding that she shouldn't have expected anything from a group that misused counterterrorism funds and endangered police officers' lives.
"Are KP police officers ineffective? Why didn't money go towards them? Why did they succumb to death? Imran was to blame, Maryam maintained, for the recent terrorist attack in Peshawar that left dozens dead, mostly police officers. Imran was described by Maryam as a "mentally unbalanced man" who had been imposed on the nation and who only tortured the people of KP in order to enrich himself.
In addition, she accused him of destroying the International Monetary Fund (IMF) accord during his final days in office and jeopardising negotiations with the global lender for personal gain. She added that a Hazara province would be given to the residents of KP, but only if the PML-N won a two-thirds majority in the National Assembly.