PML-N admits receiving Shahid Khaqan Abbasi's resignation.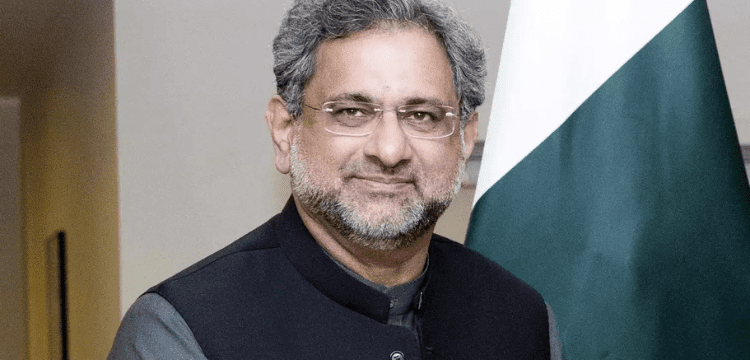 ISLAMABAD: Nawaz Sharif, the leader of the Pakistan Muslim League-Nawaz (PML-N), and Muhammad Zubair, a spokesman of Maryam Nawaz, the party's senior vice president, confirmed rumours that Shahid Khaqan Abbasi had submitted his resignation.
After the newly designated party Chief Organiser Maryam Nawaz returned to the nation earlier today, media sources indicated that the top party leader had decided to step down from the position.
Verifying the reports, Zubair told reporters that "Shahid Khaqan Abbasi is a senior leader and worker of the PML-N. I believe that by quitting his post as senior VP will not impact his stature at all".
"He is a very big leader, he has been the prime minister and the party needs him very much."
Shying away from "bringing up intra-party politics in public", Zubair said that Miftah Ismail was a member of the party and that his replacement, Finance Minister Ishaq Dar, has "a greater status".
With the Election Commission of Pakistan (ECP) having given a deadline to the PML-N to conduct intra-party elections till March 14, local media has reported tensions are brewing within the party.
The conflicts appear to be especially pronounced in relation to Maryam's advancement, the position of finance minister, and economic policy.
In her first statement following her homecoming, Maryam Nawaz gave the country the reassurance that she and her father, party chief Nawaz Sharif, were fully aware of the inflationary tempest and that the Pakistan Tehreek-e-Insaf was to blame for the issues.
Shahid Khaqan Abbasi, in contrast, had asked all political forces to work together just a week prior to her speech at a different gathering to put an end to the politics of demonising one another and to the nation's ongoing economic problems.
"People's issues persist when politics degenerates into hostility. The economic crisis and political incompetence have unfortunately reached a height, Khaqan had stated, highlighting the need for governments to genuinely carry out their duties.
Hafiz Usman Abbasi, a spokeswoman for Shahid Khaqan Abbasi, refuted the "baseless rumours" of his resignation earlier in the day by stating that Khaqan "is the Senior VP of the party."
"He didn't leave the party during hard times, so why would he leave now?" Inquiring as he recalled that the previous premier had run for office in 1988 as an independent, joined the PML-N, and never looked back, he questioned the media.
He emphasised, "He went to jail, but never wavered from his purpose.
"Nawaz Sharif appointed him as prime minister, and even then, he declared that Nawaz Sharif is his leader," Abbasi continued.