Maryam criticises the lack of action against the "untouchable." Imran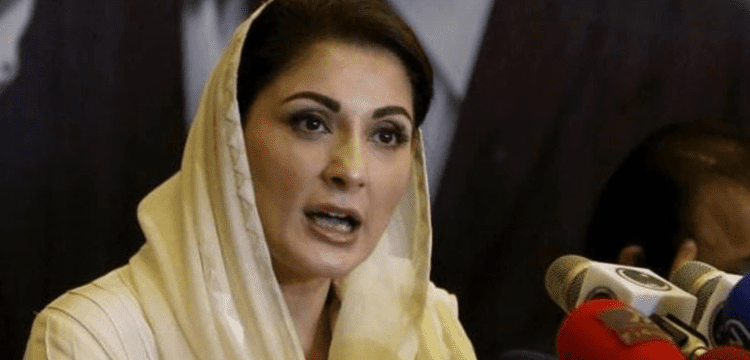 Maryam Nawaz, senior vice president of the Pakistan Muslim League-Nawaz (PML-N), voiced anger over the institutions' inaction against PTI leader Imran Khan, claiming "no one can touch him" despite the fact that he is the target of numerous legal cases.
Maryam said she and her father, PML-N supremo and former prime minister Nawaz Sharif, appeared before courts and the joint investigation team (JIT) numerous times in the Panama Papers case, according to a statement she made to the media on Monday in Multan.
"Why no action is being done against Imran Khan is being questioned by everyone, right? Even though he is the subject of numerous ongoing legal proceedings, including Toshakhana, foreign funding, and others, she said, "No one can touch this person.
She also charged Asif Saeed Khosa and Saqib Nisar, two former chief judges of the Supreme Court, for victimising PML-N politicians. "Khosa Sahib and Saqib Nisar victimised people in all they did. It's time to stop using a double standard. The leader of the ruling party claimed that former PM Imran sold watches and other presents in the market when referring to the Toshakhana (gift depository) case against him.
She further charged the former premier with money laundering. But even so, why was Imran allowed bail [by the court] simply because he is a politician? In response to Imran's diatribe against the establishment, Maryam remarked that he had no issues with the establishment while the former army chief General (retd) Qamar Javed Bajwa was in charge.
"Nawaz Sharif was not a prime minister appointed by [former spy head] General (retd) Faiz Hameed; he was the prime minister of the people." Speaking about growing food costs, the PML-N leader asserted that despite the nation's spiralling inflation, its citizens' spirits are high. Maryam said that the inflation was caused by the IMF agreement that the PTI-led government had reached.
"The IMF accord has put us in a bind. Even if we wanted to, we are unable to provide assistance right now, but we will lower inflation Day and night, Shahbaz Sharif is devoted to this cause.