Larger bench constituted to hear Tyrian White's plea, in Imran's disqualification.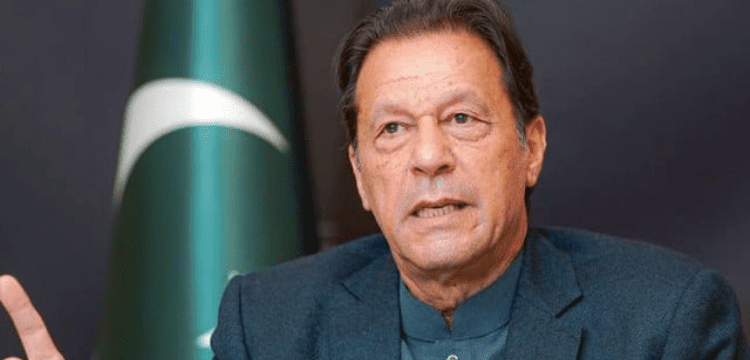 Imran Khan, the leader of the Pakistan Tehreek-e-Insaaf, is being accused of hiding his daughter Tyrian Jade White in his nomination papers. The Islamabad High Court (IHC) on Thursday set up a larger bench to hear the case. Justice Mohsin Akhtar Kayani and Justice Arbab Muhammad Tahir are the other two members of the three-person bench that is presided over by Chief Justice Amir Farooq.
A cause list released by the IHC indicates that the bench will hear the petition on February 9 (Thursday). The petitioner, Muhammad Sajid, had said in his submission that even while the former premier had refuted claims that he had a daughter, he now shuns comment "because he knows that there is proof against him."
According to the application, the PTI leader should be disqualified from his position under Article 62(i)(f) because of his concealment of the claimed daughter. On Wednesday, Imran responded to the motion, claiming that the plea was "not maintainable" for legal reasons. He argued that because he was no longer a member of the parliament, the court could not continue with this case.
IHC Chief Justice Amir Farooq presided over the hearing on February 2 during which the court noted that Imran's main argument was that he was no longer a public office holder. The petitioner had contested Imran's oath from last year, the high court further stated.
The Election Commission of Pakistan (ECP) has been contacted by the court for clarification on the subject, and a copy of the notification identifying Imran has also been requested. The court further noted that reservations about the bench's makeup had been voiced by Imran's legal team.
Abuzar Salman Khan, Imran's attorney, retorted, "You are a brilliant judge," adding that "we have merely put some information forth." The chief justice explained that, although he had not done so for personal reasons, he had previously declined to hear a similar plea in 2018.
Nevertheless, the judge granted the PTI attorney's motion and mandated the formation of a larger bench for the February 9 hearing. It should be mentioned that petitioner Abdul Wahab Baloch argued that the PTI chairman should be removed from office in accordance with Article 62(i)(f) of the Constitution since he provided false information in his nomination papers and is no longer "Sadiq and Ameen" in 2018.
At the time, the petitioner was running for office in the most recent general election as a member of the Pakistan Justice and Democratic Party. Baloch then became a member of the PTI and petitioned to have the case dismissed in February 2019. Later, the IHC ruled that the petition asking for the expulsion of Imran, the country's then-prime minister, was inadmissible.