Imran Khan attributes the rise in terrorism to the security forces' "negligence."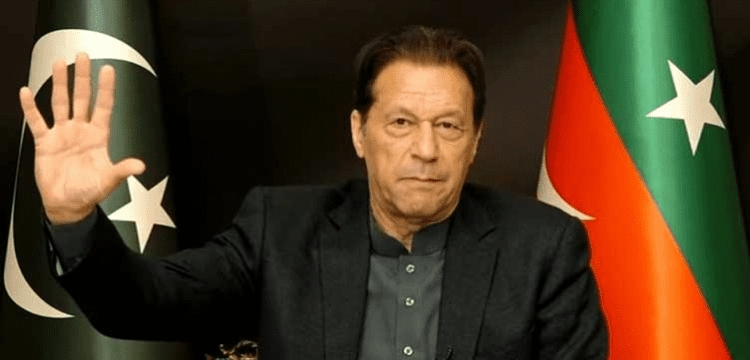 Imran Khan, the head of the PTI and a former prime minister, has attributed Pakistan's escalating terrorism to the "negligence" of its security forces and intelligence organisations. Imran discussed the recent criticism of the PTI government's choice to talk with the proscribed Tehreek-i-Taliban Pakistan (TTP) before it was overthrown in an interview with Voice of America English that aired on Saturday (Feb. 11).
He was responding to the host's inquiry about whether he still "stands by" his approval of the negotiations. According to the National Counterterrorism Authority, the TTP used the time required for negotiations with the group to reorganise, which is one of the reasons why terrorism has increased in Pakistan. You were in power when those discussions first began. Do you still stand by your choice to approve those talks?," reporter Sarah Zaman questioned.
"Well, first of all, what options did [the] Pakistani government have once the Taliban gained control and decided to send the TTP, which is where we're talking about 30 to 40,000 people, families included, back to Pakistan? Should we have simply lined them up and shot them, or should we have attempted to resettle them?" Imran asked.
The goal behind the conference, according to him, was resettlement, which had the "consent of politicians all along the border," the former FATA territory, security forces, and the TTP. But, he said, "it never happened because our government fled, and after our government was overthrown, the new government lost focus."
The former prime minister said it was conceivable for the TTP to reorganise before asking where the Pakistani security forces were. The intelligence agencies were not present. How could they miss them reorganising? The PTI head questioned how they could be blamed for their carelessness. The law and order situation in the nation has gotten worse over the past few months as terrorist organisations carry out assaults virtually unchecked across the nation.
The terrorist group has ramped up its attacks since the November breakdown of negotiations with the TTP, focusing in particular on the police in KP and the regions bordering Afghanistan. Balochistan's insurgents have also increased their violent activity and formally connected with the TTP, an illegal organisation.
Pakistan Institute for Conflict and Security Studies (PICSS) records show that January 2023 was one of the worst months since July 2018 with 134 fatalities (a 139% increase) and 254 injuries from at least 44 militant assaults across the nation. Most recently, a suicide assault at a mosque in Peshawar's Police Lines claimed the lives of more than 80 people, the majority of them were police officers.
The attack has generated debate on what is behind the country's increase in terrorism. The current administration has placed the blame on the PTI, claiming that parliament "never accepted" the previous administration's decision to engage in discussion with militants and that it was "faulty."