Hussain Haqqani was "hired," according to Imran, to lobby against him.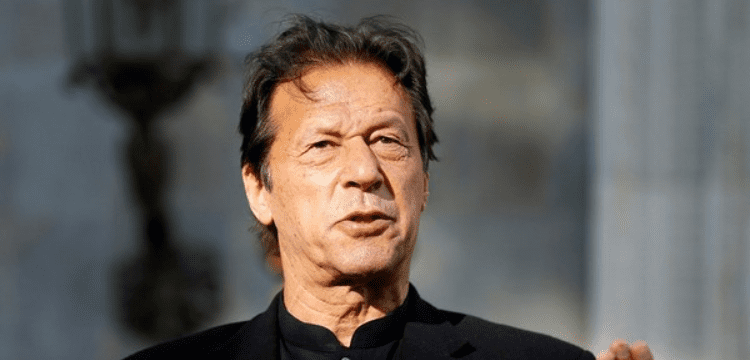 The PTI leader thinks the country will become more stable through honest elections and that there is no benefit to going back to the NA.
Imran Khan, the leader of the Pakistan Tehreek-e-Insaf (PTI), criticised Gen. (ret.) Qamar Javed Bajwa once more on Sunday, alleging that Bajwa "hired" an ex-envoy to campaign against Imran in the US.
The PTI leader claimed during a press conference in Lahore that the country's former envoy to Washington "Haqqani kept campaigning against me and kept pushing General [retd] Bajwa."
It is pertinent to note that Imran and his party have time and again claimed that a foreign conspiracy was hatched to remove him from power, wherein he had accused the US of engineering his ouster by supporting the then opposition's no-confidence motion in April last year. A claim that the US has categorially denied.
The former premier stated during the discussion that Gen (retd) Bajwa "did not want accountability in the country," which caused their relationship to deteriorate.
Imran recalled their previous encounter with the former COAS and stated, "Bajwa indicated that you are a playboy." The former prime minister responded, "Yes, I have been a playboy."
Talking about the government's advice of returning to the parliament, Imran said that "there is no benefit" in returning to the National Assembly.
"What will we do by going to the National Assembly, there is no benefit," he said.
The ex-PM reiterated that transparent elections will bring stability to the country. "Let there be transparent elections in the country and make a sustainable government," he maintained.
The PTI chief furthered that the "establishment can play an important role in getting out of all crises, including the economy."
Talking about the ruling coalition filing a vote of no confidence against Punjab Chief Minister Pervaiz Elahi, Imran claimed that "the establishment had asked our [PTI's] three members of the Punjab Assembly to remain neutral for the vote of confidence."
The PTI chairman said that Foreign Minister Bilawal Bhutto Zardari "knows nothing about Afghanistan" and that his government has "great" relations with the present Afghan government during his discussion with media persons.
Imran claimed that "selling terrorism can yield money," implying that an increase in terrorism in Pakistan was the product of an inside job. Musharraf made money by selling terrorism as well, but 80,000 people died.
Imran added that Ramiz Raja, the previous PCB chairman, led Pakistan to victory in the championship game. What does Najam Sethi know when Rameez Raja is an educated man who understands cricket? questioned Imran.