Given its responsibilities for the country's affairs, PTI should reconsider its position on the APC.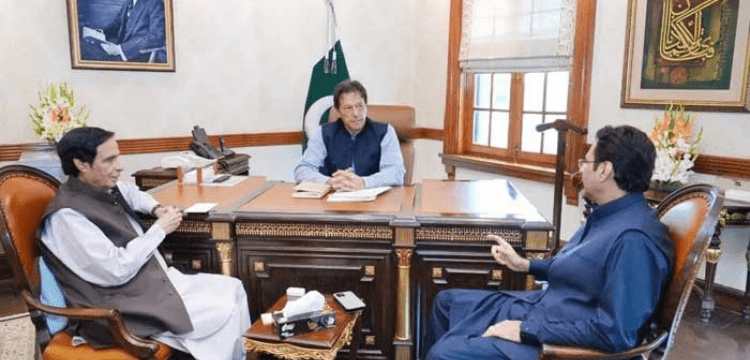 THE public is growing weary of the constant fighting among our civilian leadership. Almost all signs of our social, political, and economic health have been solidly pointing downward for months. And to top it all off, the rise in terrorist acts now poses a risk that the darkest part of our bloody, protracted fight against violent ideological extremism will resurface. But nothing gives, it seems.
Prime Minister Shehbaz Sharif recently requested a multiparty meeting on February 7 to tackle the multiple problems facing Pakistan in recognition of the seriousness of the difficulties. Notably, PTI chairman Imran Khan was also invited to take part in the conversation.
Additionally, Mr. Sharif had requested that the PTI send two representatives to the Friday meeting of the Khyber Pakhtunkhwa top committee in Peshawar. His gesture of goodwill, however, appears to have been ignored.
Later, the PTI claimed that the late invitation had prevented it from sending its normal representatives to the Peshawar moot, instead sending the chief minister of Gilgit-Baltistan and the prime minister of Azad Kashmir. Even later, the party made it apparent that Mr. Khan, at the very least, won't be attending the conference on February 7.
The PTI claimed it was unable to cooperate with the PDM administration as long as it continued to repress it for political reasons. One official stated on Twitter that it was on to the government to "[first] establish an environment [conducive to] national unity." Certainly, the government's recent abuses of power toward PTI politicians must be strongly denounced.
The PTI should reconsider its position on the Feb. 7 sit-down, however, given that it too has a responsibility with regard to the nation's concerns whether or not it remains in government. It is vital to get the opinion of all parties.
The fighting persisted in the interim. On Friday, PM Sharif questioned once more why more money hadn't been allocated by KP governments over the previous 13 years to fight terrorism, and he also subtly criticised the PTI for wishing to relocate terrorists while refusing to cooperate with other parties for the country's future.
The PDM administration was "forced" on the nation "by conspiracy and horse trading," Mr. Khan responded in a tweet, and he questioned how PM Sharif could be "so shameless" as to "let terrorists to spread beneath his nose."
This was the worst that could be anticipated of our leadership at a time when the adversary is attempting to profit from the confusion within our ranks. So be it if Mr. Khan himself chooses not to go to the conference on Tuesday. But other PTI officials must follow suit. In such trying circumstances, refusing to interact with the government will only be interpreted as an indication of ideological bankruptcy.