'Cabal of 5' responsible for Pakistan's current situation, says Maryam Nawaz.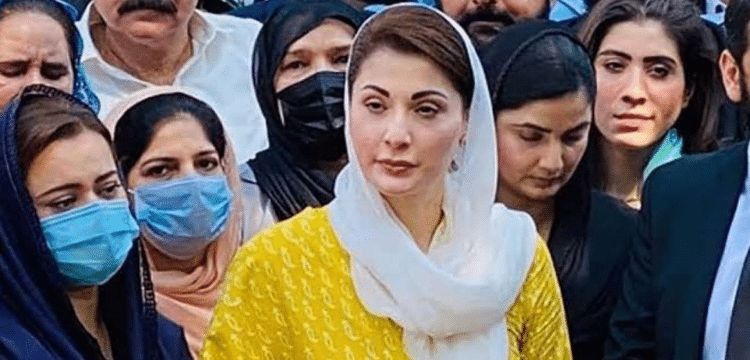 Days after her return to Pakistan from a nearly four-month vacation in London, PML-N Senior Vice-President Maryam Nawaz on Wednesday blamed a "cabal of five" for the nation's current situation and launched a reorganisation tour to frame her party's narrative.
She named PTI Chairman Imran Khan, former Pakistani Chief Justices Saqib Nisar and Asif Saeed Khosa as members of the "cabal." She referred to the other two only as Imran's two "crutches" without mentioning their names.
In order for the PML-N to target Imran and those of his enablers in the establishment (a former army chief, two ex-spy chiefs, and a former chief justice), PML-N supremo Nawaz Sharif tasked some senior party leaders to begin working on framing a "complete chargesheet" on Imran and them. This was done so that the entire party could target them jointly during the Punjab election campaign.
Speaking to a convention of workers in Bahawalpur today, Maryam stressed the importance of comprehending how the nation came to be in a position where painful decisions had to be made.
After four years under the PTI, she claimed, people should be thankful that the nation had pulled back from the brink of calamity; otherwise, the "cabal of five had made preparations [to rule for the next 12 years]".
If the "cabal of five" had remained in power for another 12 years, imagine what would have happened to Pakistan.  The "cabal of players and amateurs," according to her, had destroyed the economy and carried out "suicide attacks" on it. "Whether that's Khosa or the damn guy (Nisar), or Imran or his two crutches," Maryam vowed to identify the cabal and share images of them with the public.
She claimed that the five of them plunder the nation together, day and night. In addition, someone built a home on many hundred kanals in Chakwal. "Someone was taking diamond rings, someone was grabbing plots, someone was making money through the land, someone was transferring money to Dubai," Maryam continued.
The PML-N leader stated that it was the duty of her party to protect the nation from the lot. Regarding the subject of increasing terrorism in the nation and Monday's explosion in Peshawar, Maryam said that the PML-N had successfully eradicated militancy in the nation and questioned why it was reappearing.
She asked why the person Imran referred to as his "eyes and ears" and who was stationed in Khyber Pakhtunkhwa had "opened doors for terrorists" in an apparent reference to former Inter Services Intelligence chief Faiz Hameed. She claimed that if Imran's "eyes and ears" had been focused on his actual work, Pakistan would not have to deal with the current circumstances.