PM Shehbaz Sharif started a nation wide anti-polio campaign.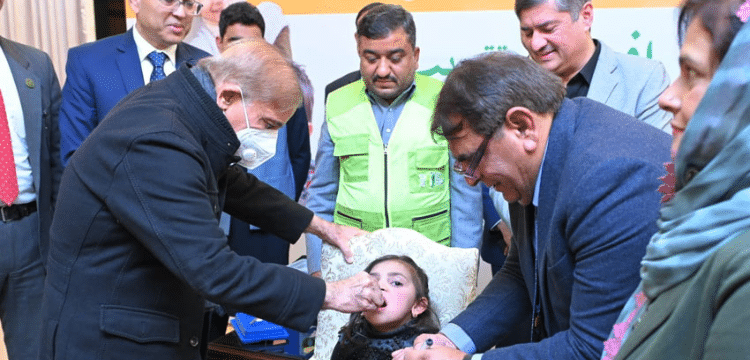 Prime Minister Shehbaz Sharif began a three-day nationwide polio eradication campaign on Sunday by administering polio drops to youngsters in the federal capital. The prime minister announced during a brief ceremony that a national campaign was being launched to combat the resurgence of the incapacitating illness.
He claimed that summer floods had delayed the national campaign, but despite these challenges, the polio workers faithfully carried out their duties. Sadly, he noted, Pakistan was one of the few nations where polio cases had returned. These incidents were entirely eliminated a few years ago, when Nawaz Sharif was the prime minister, he continued.