Pilot Died During Flight With 271 Passengers Onboard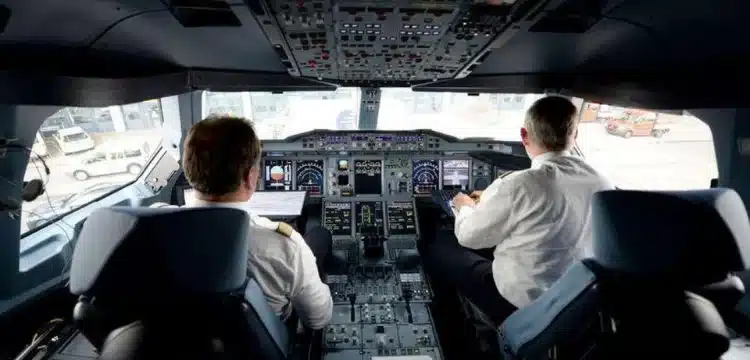 Tragically, an unfortunate incident occurred where a pilot passed away after collapsing in the restroom of a commercial flight carrying 271 passengers.
The Boeing 787-9 Dreamliner had taken off from Miami en route to the capital of Chile, Santiago. However, due to the sudden medical emergency involving the pilot named Ivan Andaur, the flight had to make an emergency landing in Panama on Sunday night. Andaur collapsed in the restroom and, despite immediate emergency efforts by the crew and an urgent call for available doctors onboard, he could not be revived.
Ivan Andaur, a seasoned pilot with a 25-year career, began feeling unwell approximately three hours into the LATAM Airlines flight. Medical attention was provided by the crew and a co-pilot appealed for any doctors among the passengers, but unfortunately, resuscitation efforts were unsuccessful.
Read more :Snake on a plane! South African pilot finds cobra under his seat.
Upon landing at Panama City's Tocumen International Airport, medical professionals promptly assessed the 56-year-old pilot but eventually confirmed his passing.
LATAM Airlines Group issued a statement regarding the incident, stating, "LATAM Airlines Group reports that flight LA505 yesterday, which was on the Miami-Santiago route, had to land at the Tocumen International Airport in Panama due to a medical emergency for one of the three members of the command crew. When the plane landed, emergency services provided life-saving help, but the pilot sadly passed away."
The airline expressed deep condolences to the family of the pilot and acknowledged his dedicated 25-year career marked by professionalism. All necessary safety procedures were adhered to during the flight to ensure the pilot's well-being.
The flight eventually resumed the following day and landed in Santiago around 4 am. Passengers were accommodated in hotels during the wait for the flight's continuation.