PCB Resolves Player's Central Contract Issue Ahead of World Cup 2023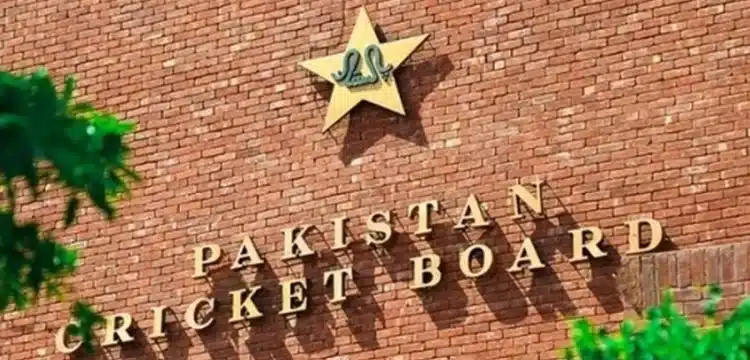 After months of negotiations and deliberations, the long-standing central contracts dispute between the national players and the Pakistan Cricket Board (PCB) has finally been resolved. The breakthrough came through mutual consent, following the intervention of Chief Selector Inzamam-ul-Haq, paving the way for a harmonious lead-up to the highly anticipated 2023 World Cup.
The central contracts dispute had been a contentious issue that had lingered on for an extended period, causing concern among cricket enthusiasts and stakeholders alike. However, with Inzamam-ul-Haq's involvement and the willingness of both parties to reach an agreement, the impasse has been successfully bridged.
In an upcoming official statement from the PCB, details of the new contract terms are expected to be unveiled. This development aims to bring much-needed clarity and stability to the national team before they embark on their World Cup campaign.
Also Read: Pakistan Cricket Team Sets Off for World Cup 2023 with High Hopes
One of the key changes in the updated contracts is the elimination of the previous red and white ball categories. Instead, the PCB has introduced a streamlined system with Categories A through D, reducing the number of listed players from 33 to 25 or 26. This restructuring is anticipated to provide greater clarity in terms of player roles and responsibilities.
One of the most significant highlights of the revised contracts is the substantial increase in match fees. Players are set to receive an impressive 50 percent boost in their match fees, offering them a more competitive remuneration package for their services to the national team.
Category A players, who include cricketing stalwarts like Babar Azam, Mohammad Rizwan, and Shaheen Afridi, are poised to benefit the most from these changes. They are expected to earn a monthly retainer of Rs. 4.5 million, marking a nearly fourfold increase compared to their earnings from the previous year. This generous increase is not only a testament to their skills but also a significant step in recognizing and rewarding their contributions to Pakistan's cricketing success.
With the central contracts dispute resolved and these favorable changes in place, the Pakistan national cricket team can now focus on their preparations for the 2023 World Cup with renewed confidence and unity. Cricket enthusiasts across the nation eagerly await their team's performance in the upcoming tournament, with the hope that this resolution will pave the way for a successful campaign on the global stage.