PayPal and Stripe To Enter Pakistan, Boosting IT Exports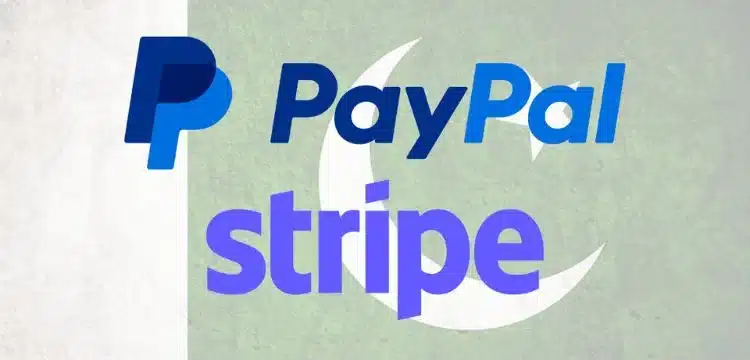 The interim government is devising a strategy to introduce major online payment platforms, PayPal and Stripe, to Pakistan, aiming to boost the country's IT exports. Pakistan's IT exports saw a significant increase of approximately 24% in May 2023, with an annual total of $2.6 billion in 2022.
Dr. Umar Saif, the caretaker IT Minister and a tech pioneer, has expressed the government's ambition to enhance IT exports by $5 billion. This plan involves training over 200,000 professionals, managing dollar retention accounts, and bringing global online payment giants PayPal and Stripe to Pakistan.
Read more : Interim IT Minister Aims to Introduce PayPal, Stripe In Pakistan
Over 600,000 Pakistanis are currently exporting IT services worldwide, primarily through freelance work and various IT technologies, generating $250 million in monthly export remittances to South Asian countries.
Despite the ongoing growth in IT exports, freelancers encounter payment challenges as PayPal and Stripe are not currently available in Pakistan. The absence of these platforms is attributed to factors such as limited business opportunities, regulatory and compliance issues, and concerns related to fraud and money laundering.
Dr. Umar Saif announced on social media that Prime Minister Kakar has approved and appreciated the Ministry of IT and Telecom's plan, which includes the introduction of PayPal and Stripe to Pakistan and the establishment of co-working spaces for 500,000 freelancers, potentially adding an extra $3 billion annually to their earnings.
He also mentioned that the interim Prime Minister has given the green light for incentives to promote local manufacturing and the export of smartphones in Pakistan, along with the introduction of a smartphone financing platform to boost local demand. Additionally, plans are underway for a 5G auction within ten months, incorporating active spectrum sharing, progressive taxation policies, and favorable regulations.