Pakistan's Space Mission With Financial Hurdles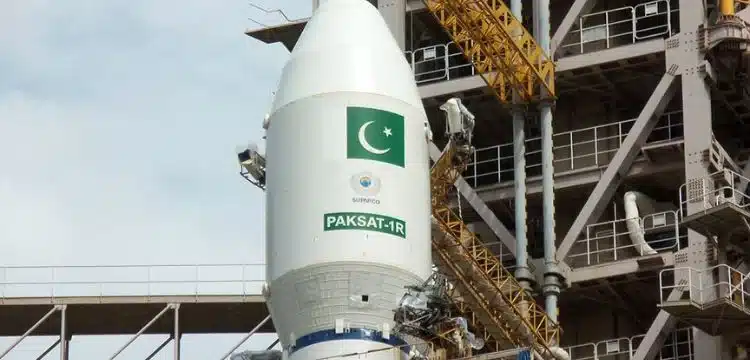 Over six decades ago, Pakistan accomplished a feat that not only outpaced India but also left much of the developing and Muslim world behind. In June 1962, Pakistan marked its place as the third Asian and tenth global nation to launch a rocket into space.
Founded in 1961, eight years prior to ISRO, Pakistan's space agency, Space and Upper Atmosphere Research Commission (SUPARCO), has found itself trailing ISRO, which ranks among the world's top ten largest space organizations.
Read more : Pakistan's First Astronaut Set to Hoist National Flag in Space
From 1990 to 2018, Pakistan launched a total of five satellites, facing numerous setbacks and challenges that impeded its progress.
SUPARCO acquired and maintained a limited quantity of rocket fuel for scientific research and expressed its intention in 1999 to develop indigenous satellites and launch vehicles within three years. Regrettably, this initiative remained shrouded in secrecy. The agency has set its sights on the Space Programme 2040, aiming to replace geostationary communication satellites.
Criticism within Pakistan has been leveled at SUPARCO for its inability to match the achievements of its Indian and Chinese counterparts, both of which have ascended as significant space powers.
While India allocated Rs. 12,543.9 crore to its space program this year, Pakistan earmarked PKR 739.51 crores for SUPARCO-related projects in the previous fiscal year. While India has successfully executed a soft landing on the moon's South Pole and gears up for its inaugural human spaceflight mission, Gaganyaan, set for 2023 or 2024, ISRO is preparing to launch its first solar observation mission, Aditya L-1, in August this year.
Pakistan is grappling with severe economic challenges, experiencing its worst economic crisis with sluggish growth, soaring inflation, and high interest rates. The GDP expanded by a meager 0.29 percent in the fiscal year ending June 2023, marking the first instance in the country's history with growth below 1 percent, according to the National Accounts Committee report.
One factor contributing to Pakistan's lag in space exploration is its struggle with persistent economic adversities, hindering substantial investments in space research and exploration.