Pakistani Actress Mahira Khan Marries Businessman Salim Karim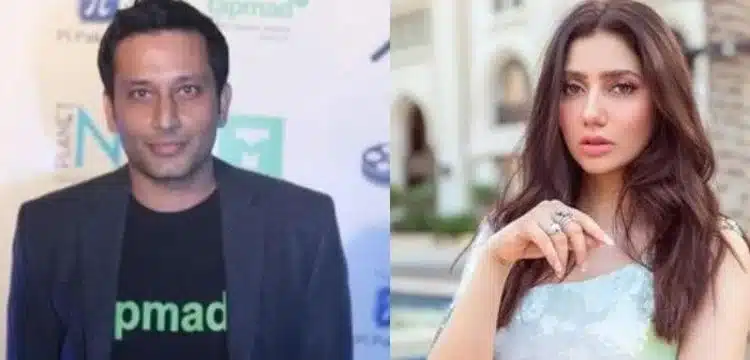 In a heartwarming celebration of love and partnership, renowned Pakistani actress Mahira Khan has exchanged vows and married business tycoon Salim Karim. This news of their union has created quite a buzz within the entertainment industry and beyond.
On their respective Instagram accounts, Anushay Talha, who manages actress Mahira Khan, and the celebrated photographer Izzah Shaheen Malik shared stories featuring Mahira Khan. These stories captured the elegant actress gracefully walking in a beautiful white dress alongside another stunning actress.
Read more : Mahira Khan and Salim Karim Set to Marry in September 2023
Mahira Khan, known for her exceptional acting talent in hit films like "Bol," "Manto," "Actor In Law," "Raees," "Verna," "7 Din Mohabbat In," and "Superstar," has long been a beloved figure in the Pakistani entertainment scene. Her most recent cinematic venture, "The Legend of Maula Jatt," received critical acclaim in 2023, further solidifying her status as a versatile and talented actress.
On a personal note, Mahira Khan's path to happiness has been a topic of fascination. She was previously married to Ali Askari in 2007, and the couple eventually parted ways in 2015, leaving behind their shared treasure, their son Azlan.
Salim Karim, on the other hand, is a multifaceted entrepreneur who has made a name for himself in the business world as the CEO of Simpaisa. This innovative startup enables individuals to make payments directly through their SIM cards, simplifying financial transactions for countless people.
Interestingly, Salim Karim's journey to Mahira Khan was not just a story of business success but also one of love. They first crossed paths in 2017 at the launch of a television application called Tapmad TV, where their connection evolved into a deep and enduring romance.
The joyous occasion of Mahira Khan and Salim Karim's wedding has been celebrated by fans and well-wishers alike. Notably, Anushay Talha, Mahira Khan's manager, and the renowned photographer Izzah Shaheen Malik shared glimpses of the beautiful ceremony on their Instagram accounts, capturing the radiant bride in her white attire.
As Mahira Khan continues to reach new heights in her acting career, with an upcoming drama series titled "Razia" set to grace the small screen, her fans eagerly anticipate her return. It's worth mentioning that her last television appearance was in the much-loved drama serial "Hum Kahan Ke Sachay Thay." Additionally, Mahira ventured into production last year with the web series "Baarwan Khiladi," marking a significant milestone in her career.