Workers from PTI assemble at Zaman Park to "defend" Imran from being detained.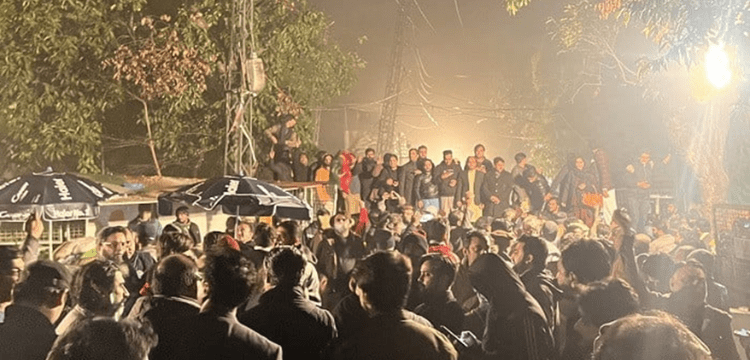 Nationwide protests if Imran Khan arrested, says Fawad Chaudhry.
Workers from the Pakistan Tehreek-e-Insaf (PTI) gathered outside Imran Khan's home in Zaman Park in the early hours of Wednesday to guard the former prime minister following reports that he would be detained overnight.
There have been rumours that the "puppet government may try to arrest Chairman Imran Khan tonight," according to the PTI's official Twitter account. It went on to say that PTI members were travelling to Zaman Park to "defend their leader".