Toshakhana case, Islamabad court extends Imran Khan's bail till January 31.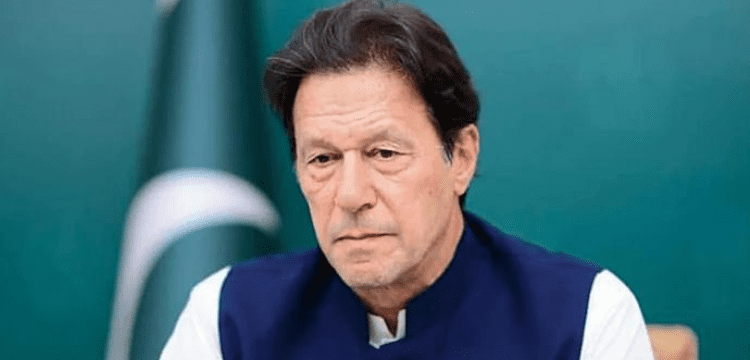 ISLAMABAD – Imran Khan, the chairman of the PTI, was once more summoned by an additional and sessions court in the federal capital on Monday in connection with the Toshakhana issue.
The summons was issued by District and Sessions Judge Zafar Iqbal during the hearing of the complaint brought by the Election Commission of Pakistan (ECP) against the PTI leader in November of last year.
Ali Bokhari, the attorney for PTI chief, presented an exemption argument and asked for a medical bail extension at the session. Additionally, he requested that the matter be postponed until February. Mr. Bokhari said that he will submit the medical report after receiving it via WhatsApp when the judge asked if it was linked to the petition for Imran Khan.
The ECP attorney objected to the exemption claim and urged the court to issue an arrest warrant if the client did not show up for the hearing. Additionally, he stated that Mr. Khan's bail should not be increased until he appears in court.
The court granted the PTI chief's request for an exemption after hearing the arguments, extending his bail until January 31. The power of attorney for Imran Khan's case has been submitted by attorney Ali Zafar in the meantime.
After accepting ECP's request to begin criminal legal action against the PTI leader for allegedly misleading the electoral body about the gifts he reportedly got from foreign dignitaries while serving as prime minister, the sessions court summoned Imran Khan on January 9.
The additional sessions judge pronounced Mr. Khan's declaration false in a three-page ruling after finding that the former prime minister had not disclosed state gifts in his tax returns. The judge further stated that the PTI leader was subject to prosecution under Article 174 of the 2017 Elections Act because he failed to disclose financial information about the money he received from selling the presents. The ECP wrote in a reference sent to the district and sessions judge under Sections 137, 170, and 167 of the Election Act that, "[The PTI chief] had] deliberately concealed his assets relating to Toshakhana gifts retained by him particularly in 2018 and 2019 in the statements of assets and liabilities filed for the year 2017-2018 and 2018-19".
The Elections Act of 2017 contains Sections 167 (corrupt practise) and 173 (making or publishing a false statement or declaration), and the commission had requested that Imran Khan be found guilty of these offences. After the ECP recommended criminal proceedings against the PTI chief in its consensus decision in the Toshakana issue in October of last year, the reference was sent to the district court.