To dissolve the Punjab Assembly, PTI is adamant.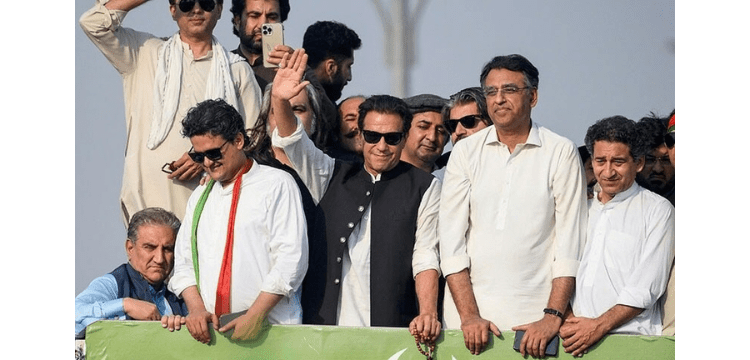 Party claims that the Punjab CM has received the decision.
ISLAMABAD: The PTI has refuted rumours that its Chairman Imran Khan has decided against dissolving the Punjab Assembly and has also informed Chaurdhry Pervaiz Elahi of his decision. The party claims it is determined in its position and would move on with it in the coming days.
PTI leader and the former information minister Fawad Chaudhry refuted the rumours that the party chief had changed his previous decision of dissolving the assembly, saying there was no truth in such speculations.
"PTI is still adamant that it will dissolve the assemblies," Fawad said, noting that "there is no change in plans."
He maintained that the PTI would stand by its decision, adding that he would tweet to expel such statements soon.
The clarification has come after speculations were rife that the former ruling party had decided not to dissolve the Punjab Assembly, and also conveyed the same to Punjab CM.
Fawad said the party's decision of dissolving the provincial assembly was final, adding that the Lahore High Court (LHC) had stopped them from doing so till January 11.
In an affidavit that was presented, the PTI stated that it will not dissolve the assembly before the subsequent hearing.
The PTI chairman had set a deadline to dissolve the Punjab and Khyber-Pakhtunkhwa assemblies, but it had already passed due to the LHC verdict and nothing had changed.