There won't be any caretaker negotiations until August, but PTI will be welcomed back in NA: Rana Sanaullah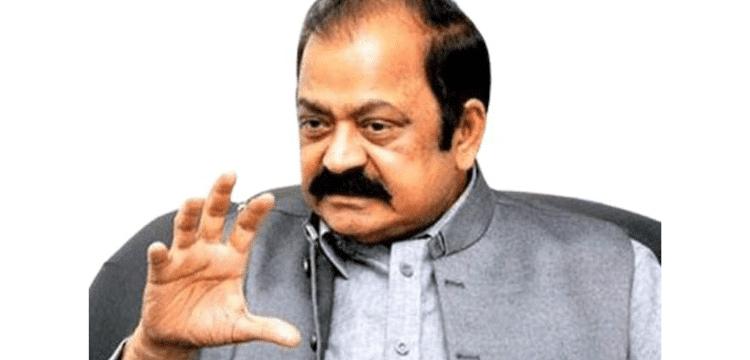 The administration will "welcome back" PTI MNAs to the National Assembly, Interior Minister Rana Sanaullah said on Monday. However, he insisted that any discussions regarding a caretaker arrangement can only take place after the government's legislated term ends in August.
In a meeting with journalists at his Zaman Park residence in Lahore earlier today, PTI Chairman Imran Khan reportedly hinted that he might be willing to send his party's legislators back to the National Assembly to discuss a caretaker setup. If the PTI were to remain absent, he reportedly feared that the government and opposition leader Raja Riaz would decide on a caretaker setup.
In response to Imran's remarks, Sanaullah told ARY News: "Of course, we will welcome them into the assembly as even when they were departing, we had declared it was an undemocratic choice."
He claimed that Imran would also have to ask the speaker for the position of opposition leader. Sanaullah reaffirmed the federal government's position that general elections will be held when its entire five-year tenure came to an end. "He (Imran) will be part of the consultation when the tenure of the assemblies would finish on Aug. 16, 2023, and then the selection of the caretaker would be taken,"