There is no risk of a default for the nation: Ahsan Iqbal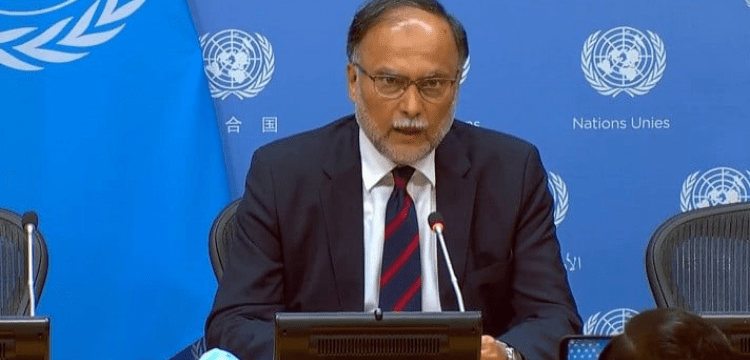 To promote export-led growth, the minister urges the public and commercial sectors to embrace export-oriented policies.
ISLAMABAD: Minister for Planning, Development, and Special Initiatives Ahsan Iqbal debunked country default risk speculations on Thursday and urged public and private sector leaders to implement export-focused policies to boost export-led growth.
He spoke these words as the moderator of a roundtable discussion on conducive business environments. The meeting was attended by the representatives of relevant ministries, chambers of commerce and other relevant stakeholders.
"A specific political party is propagating the rumors about the country's default for the political objectives; however, Pakistan has come out of economic crises successfully after taking tough decisions," the minister said.