THE 'SUPER COP'S' ASCENT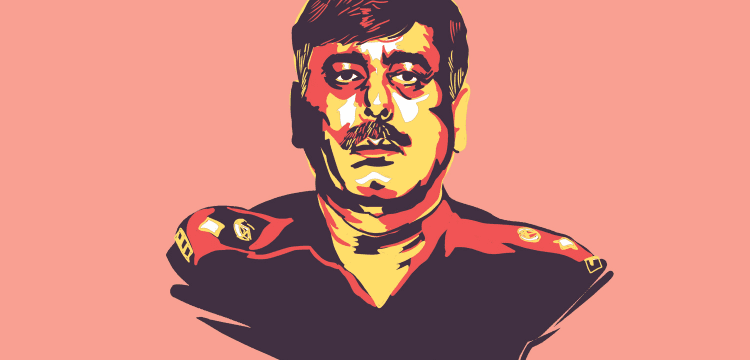 Naqeebullah Mehsud, 27, was shot and killed in a "police encounter" on January 13, 2018, in a sparsely populated area outside of Karachi. Three further alleged militants were also slain along with him. These men were connected to local terrorist organisations, according to the authorities. As reports of this encounter—framed as a "shoot-out" between police and alleged militants—started to filter into newsrooms, they were covered as usual: their specifics were uncontested, and no independent investigations were conducted. The police version was replicated by the top English-language publication Dawn:
A targeted raid was carried out by Malir police contingents after intelligence services received information about the existence of some militant hideouts outside of the city. The suspects turned to shooting after spotting the raid and threw a hand grenade, but they were unable to harm the police, who opened fire in response, killing four suspects.
The so-called "encounter specialist," retired Senior Superintendent of Police (SSP) Anwar Ahmed Khan (also known as Rao Anwar), was quoted in the remaining portions of the study. Anwar began his career in Karachi at the height of "Operation Clean-Up," a security operation that took place in the early 1990s (1992-94). Anwar swiftly rose through the ranks to become a sub-inspector, a rare professional progression in the strict police hierarchy. Karachi Kops, a British documentary from 1994 described how Rao Anwar was "regarded as a promising young Turk of the Force"
In a subsequent security operation, the "Karachi Operation," which started in 2013, to once more "clean up" the city from what were perceived to be anti-state elements: armed terrorists, criminal gangs, political party workers, and other actors considered to be directly involved in both violent and nonviolent crimes, Anwar rose to become one of the most infamous police officers.