The business world dislikes the "royal mandate" to close markets early.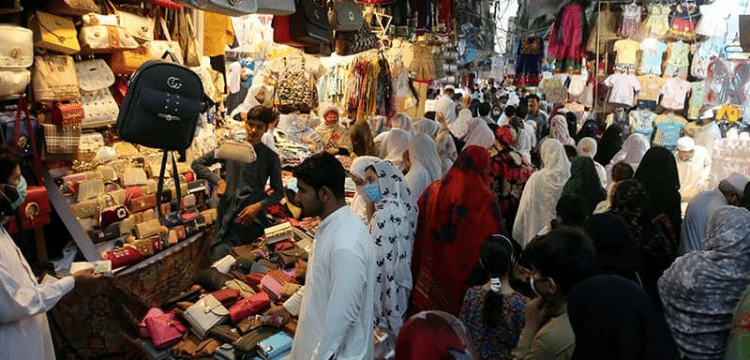 If the policy to close stores and restaurants at 8:30pm is enforced, the government will face strong objections.
KARACHI: On Wednesday, traders, restaurant owners, and other businesspeople opposed the government's plans to close markets at 8:30 p.m. The National Energy Conservation Plan, which includes steps to ensure prudent use of national resources, was adopted by the federal cabinet on Tuesday. These measures include early market and restaurant closings and a ban on the use of electric appliances in all government buildings.
On the recommendation of the Power Division, the cabinet resolved to implement the Energy Conservation Plan across the nation with immediate effect during a meeting presided over by Prime Minister Shehbaz Sharif. The scheme was intended to assure savings totaling hundreds of billions of rupees, the administration had hoped. Unveiling the salient features of the austerity plan at a media briefing after the cabinet meeting, Defence Minister Khawaja Asif had said that energy-saving reforms were being introduced across the country. He had urged people to change their habits in order to conserve energy.
"We need to change our lifestyle with reference to the use of energy. Our habits are different from the rest of the world. We generate our own energy, instead of natural energy, which incurs production cost," the defence minister had told reporters. According to the energy conservation plan, restaurants, hotels, and markets would close by 8:30pm, while wedding halls by 10pm. Besides, the production of incandescent light bulbs and inefficient electricity fans would be stopped. The government also planned to levy additional duty on inefficient electric fans.
"There will be a saving of about Rs62 billion [annually] with this step [early markets closing], which has been adopted in cooperation with trade organisations," Asif had stated. He had also said, "The proposal has been reviewed with the business sector, and they support this approach. Business community leaders Atiq Mir, Sharjeel Gopalani, and Jameel Paracha declared their intention to oppose the policy at a joint press conference today in Karachi.
Rejecting the decision to push for early market closures, Mir forwarned of "strong protests if the shops are forcibly closed". "How is a government making decisions in the interest of people when it doesn't even have ministers?" he said taking a dig at Asif while highlighting that "the defense minister is making energy decisions".
"Why is the government not ending the privileges of the elite class?" Mir questioned as he suggested "ministers end their foreign trips" as an austerity measure. "We had proposed [a policy] to close shops at 10pm and wedding halls at 12pm but our proposal fell on deaf ears," said Paracha. "We are being forced to protest," he added urging the government to "reconsider" its decision.
"This is our season," he explained, "the economy is on a ventilator as it is, such decisions will destroy it completely". "Hundreds of thousands of dollars are being given away as damages for containers on the port but we are not being given any of them," Gopalani complained claiming that "instead, money is forcefully being withdrawn from importer's accounts".
"Unemployment will skyrocket if our shops are shut down," he warned stressing that "if the decision is forced upon us, then the outcome will not be good". President of the All-Pakistan Restaurant Joint Action Committee Chaudhry Muhammad Farooq expressed strong objections to the government's suggested energy-saving measures during a separate press conference.
Farooq stated that the decision to close markets early has "put the economy in hot waters" and will "create even greater challenges for a country already standing on the verge of default." He continued by criticising the practise: "Restaurant owners are given four hours worldwide to close if the markets close at six o'clock. He added that "companies have hardly begun to come back" and stressed that "many individuals lost their employment during Covid days."
He continued by saying, "This government is business friendly, yet it has gone two steps further than the previous one," while pleading with it to "be methodical" in its approach to energy conservation.