Sports presenter Zainab Abbas falls accidently on boundary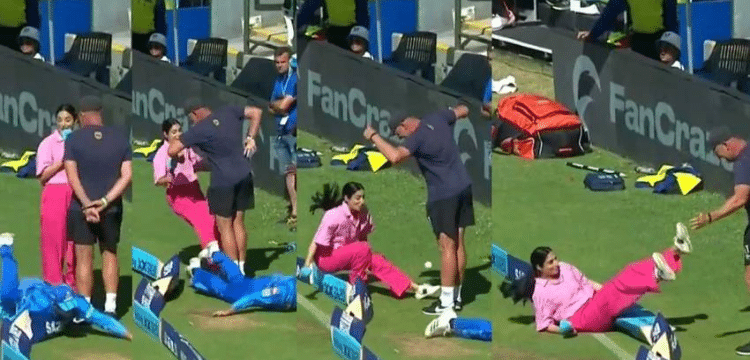 Sports presenter Zainab Abbas, who is well-known for her charisma and cricket knowledge, collapses on the boundary after a fielder collides with her in SA20. She once said, "Beauty with brains," during the Pakistan Super League (PSL).
She recently covered Betway SA20 matches in South Africa, and on January 18 at Centurion Cricket, she showed off her professionalism and quick thinking.
A fielder near the broadcaster accidentally collided with her while attempting to catch the ball during a game at Centurion Cricket. Despite the blow, the broadcaster swiftly regained her composure and asked how her colleague was doing before moving on to discuss the game. Her quick wit and consideration for others were admirable.