Soon, new Chinese coaches will begin to move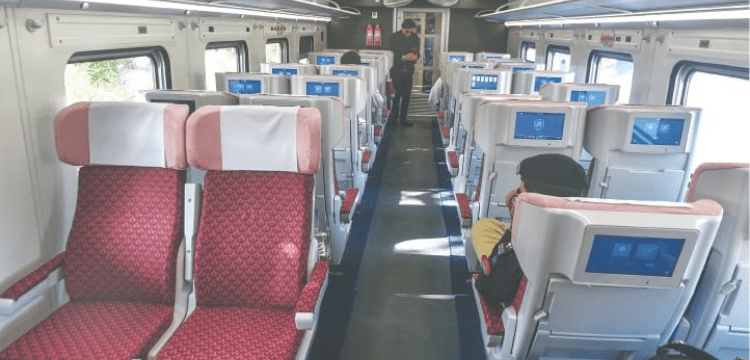 About 46 of the 230 high-speed contemporary carriages have arrived in PR.
On Wednesday, Khawaja Saad Rafique, the minister of railways, stated that all the coaches brought from China were in excellent condition and will be seen operating on the railroad tracks in a few days.
The minister tweeted, "Coaches will be operated with Green Line, which was planned to commence during the current month.
All the coaches were prepared to go when the trial ended successfully, according to Saad Rafique. The minister declared that pages propagating false information regarding the division would face legal action from Pakistan Railways.
It is important to note that China has provided Pakistan Railways with the first batch of about 46 of the 230 high-speed modern coaches. The current maximum speed limit for trains is roughly 120 kilometres per hour; the new coaches will be able to travel at a speed of 160 kilometres per hour. The service on trains will be greatly enhanced by these carriages.
The country's 220 million passengers, many of whom depend on trains for lengthy commutes, will benefit from an improved train travel experience thanks to the contemporary coaches. Passengers can travel in the new coaches in the economy, AC standard, and AC parlour classes.
Before starting the commercial travel, Pakistan Railways tested the new coaches on the Main Line-I (ML-I), which runs from Karachi to Peshawar through Rohri, Sukkar, Bahawalpur, Khanewal, Lahore, and Rawalpindi.
Pakistan Railways would shortly start producing 184 comparable coaches at its carriage facility in Islamabad with the assistance of Chinese engineers under the terms of the technology transfer agreement after getting 46 fully built units (CBUs) made in China.